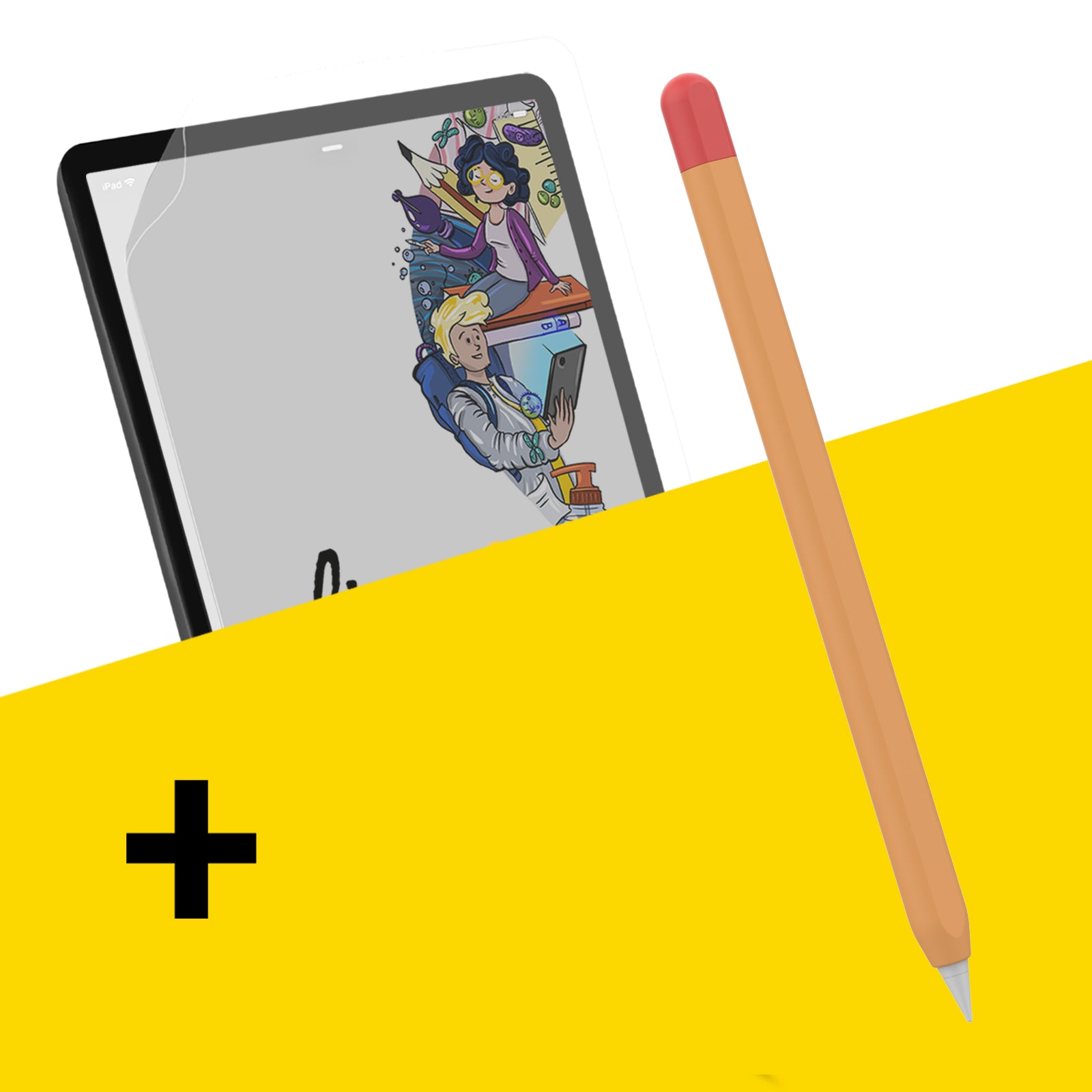 Skin for Apple Pencil and Paper-Like Protective Film for iPad Pro 12.9" (2018-2022)
Everything you need to create drawings and take notes on iPad at an unbeatable price
WHY CHOOSE A DOODROO BUNDLE
The doodroo bundle provides you with the accessories you need while saving you money. Choose the color of the Apple Pencil cover you prefer and select your iPad model to get your customized bundle at an incredible price.
THE KIT DESIGNED JUST FOR YOU
The bundle with Skin for Apple Pencil and film for iPad offers you a doodroo kit designed specifically for your Apple iPad and your first and second-generation Pencil.
ADD COLOR AND PRACTICALITY TO YOUR APPLE PENCIL
You'll be able to write and draw more easily thanks to the colorful Apple Pencil cover that provides an excellent grip on the digital pen—it will never slip.
WRITE AND DRAW LIKE ON A SHEET OF PAPER WITH THE IPAD SCREEN PROTECTOR
By choosing a doodroo screen protector, you'll not only have scratch and impact protection for your iPad display, but you'll also be able to write just like on a sheet of paper thanks to the paper-like feel. The doodroo bundle with Skin for Apple Pencil and protective film for iPad is the combination every artist, professional, and student needs.