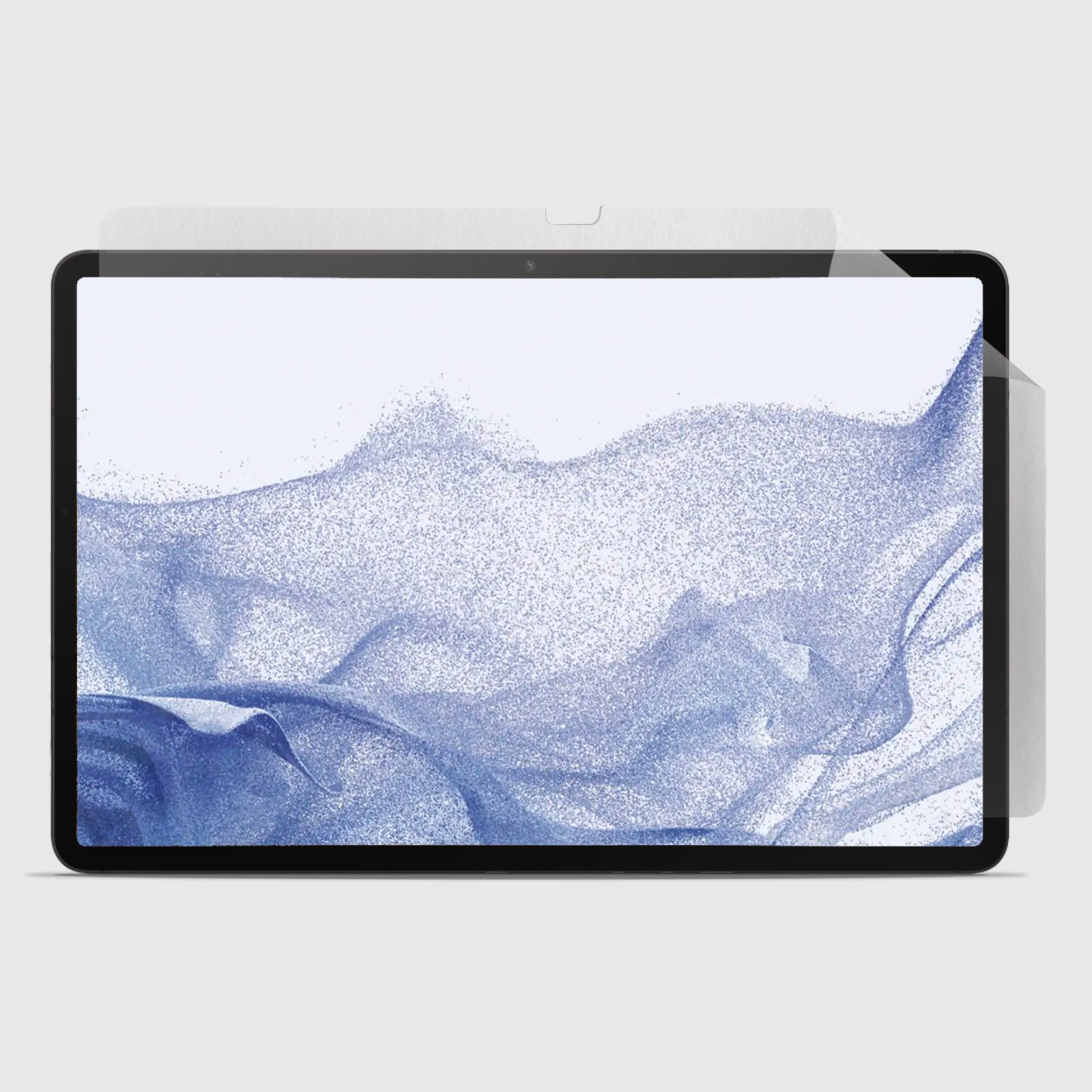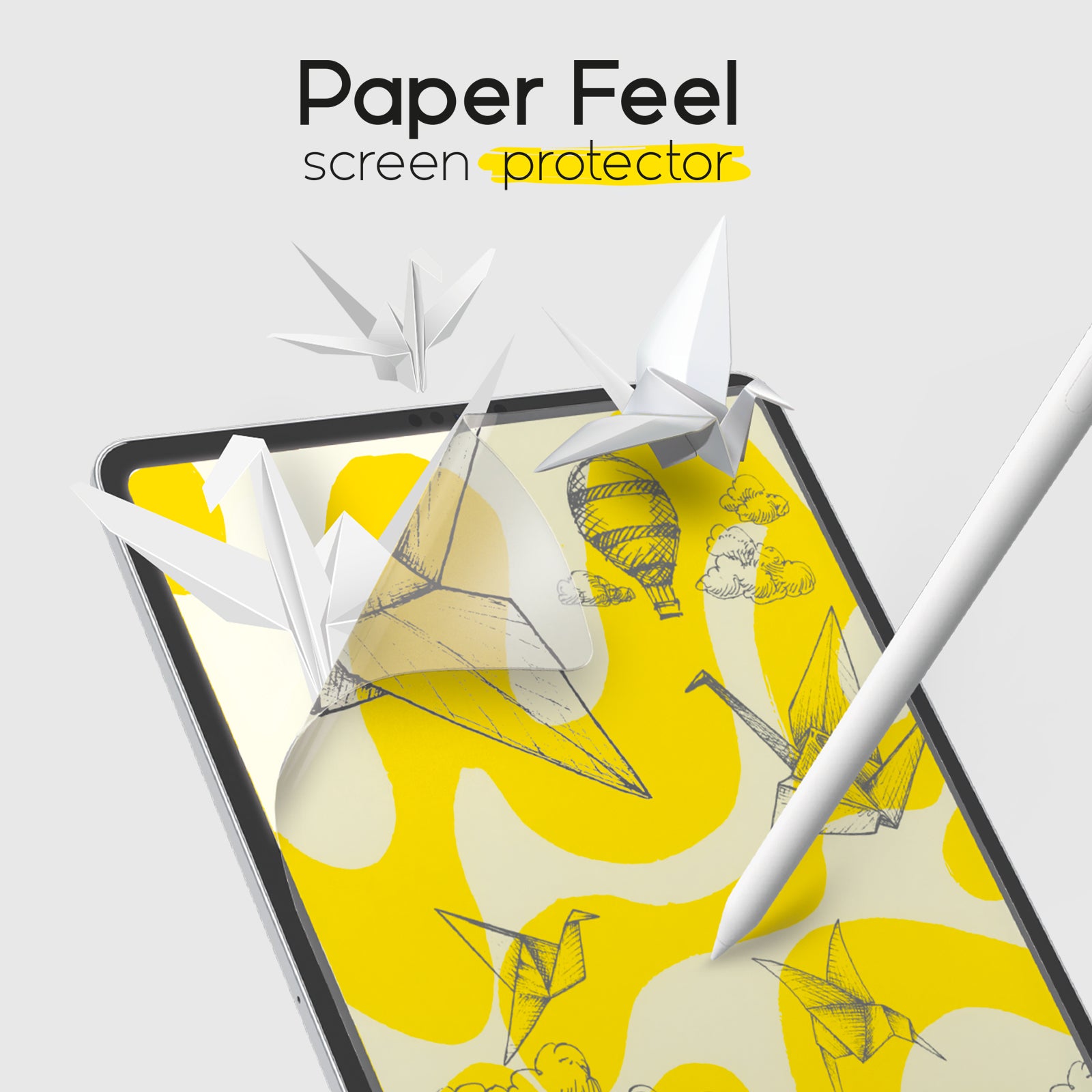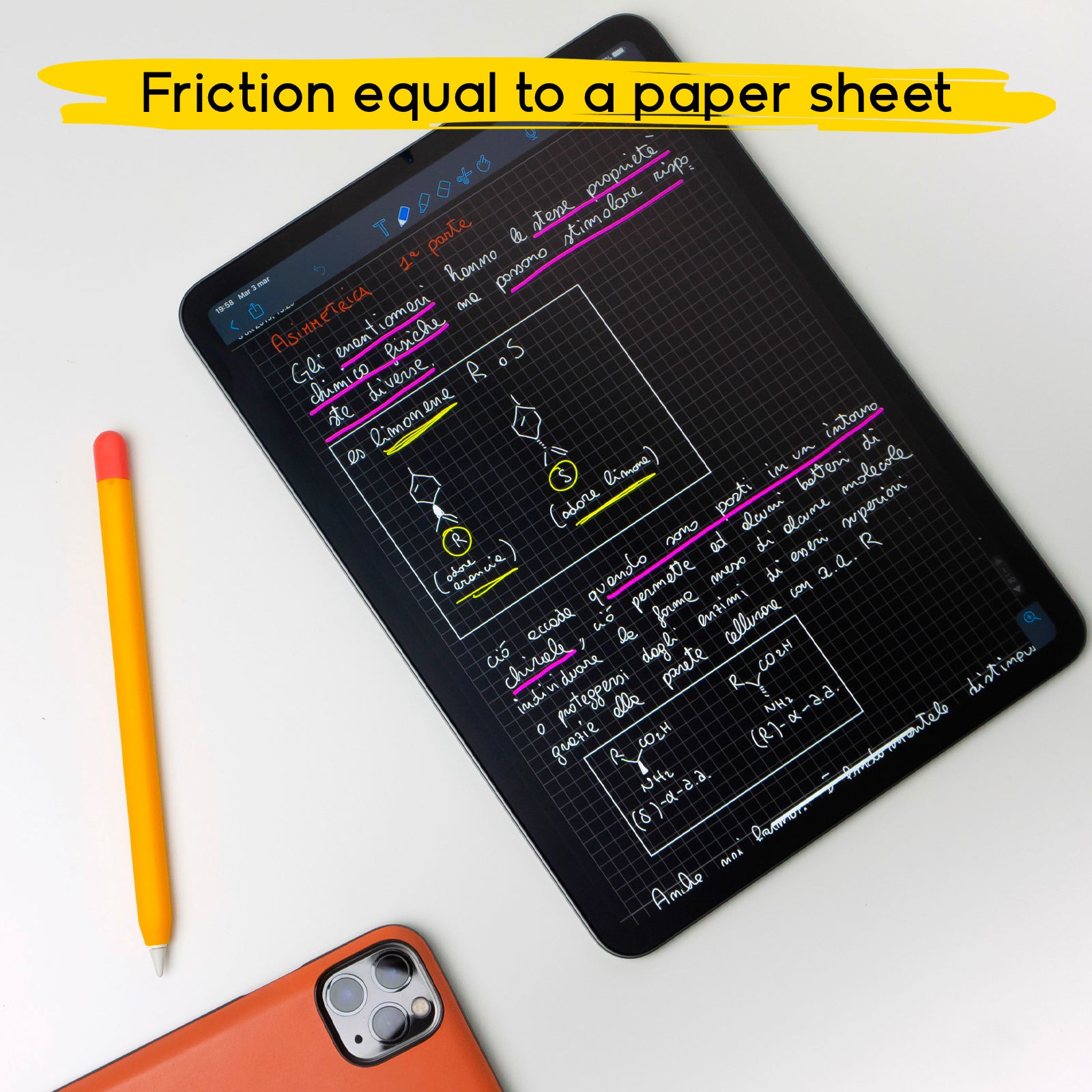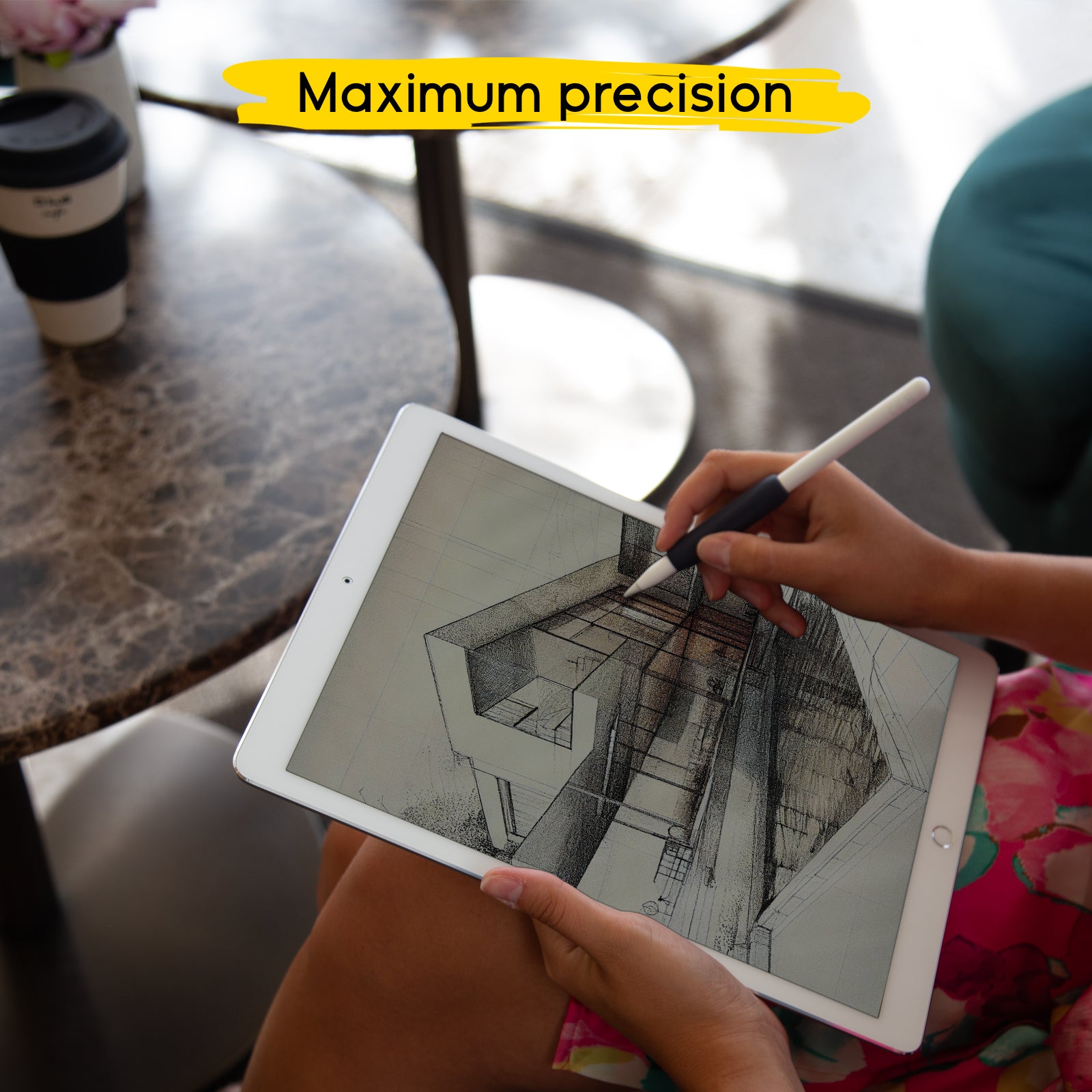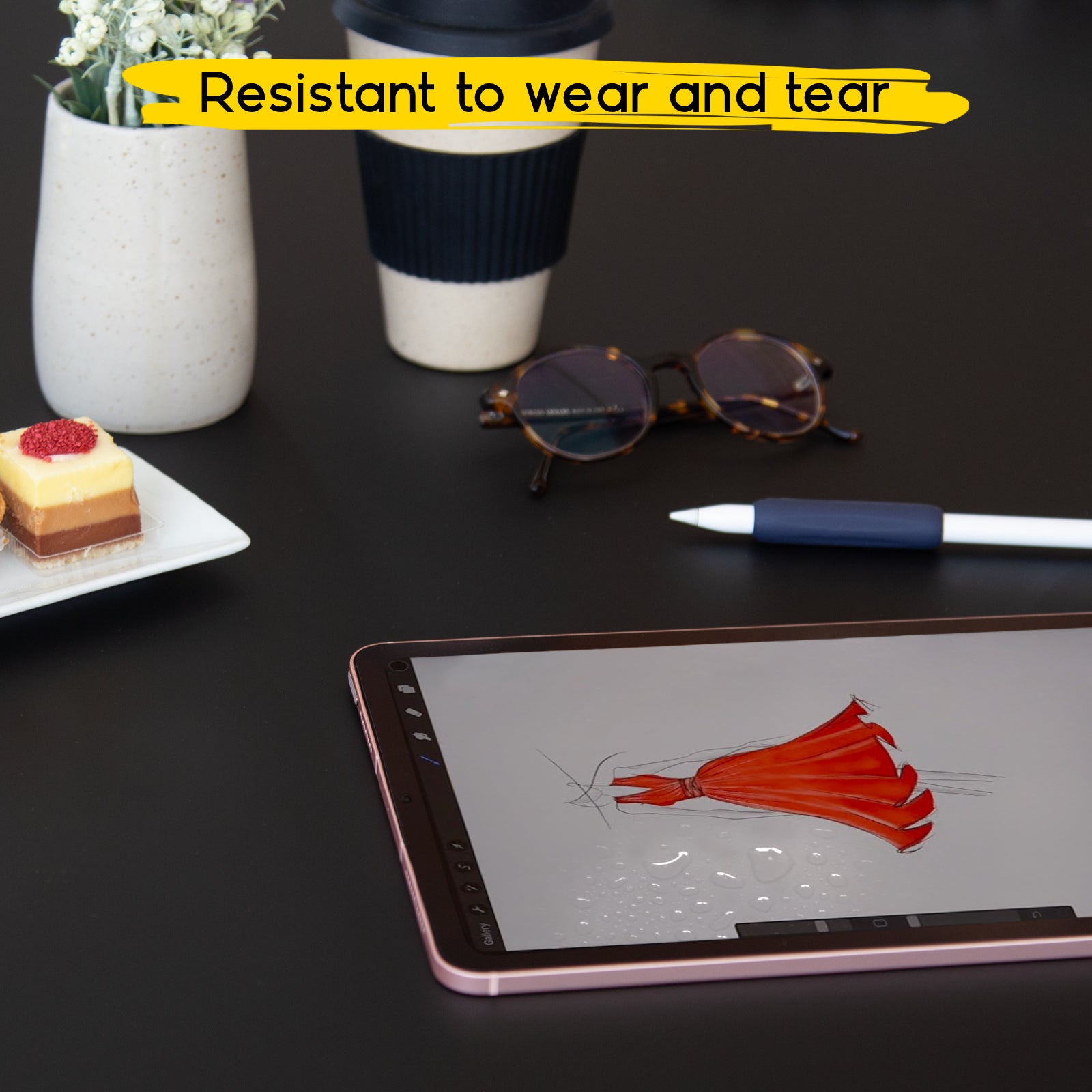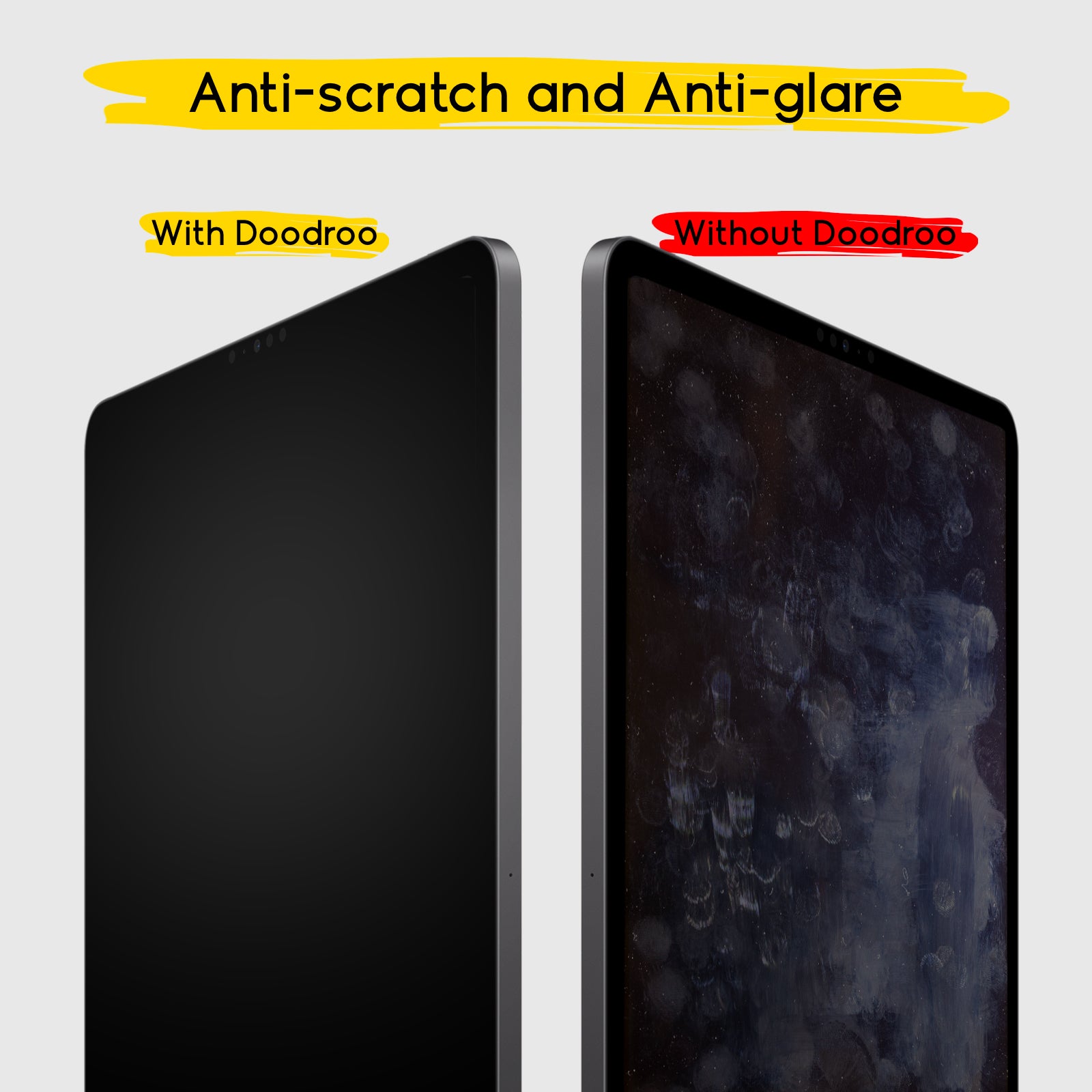 Paper-feel, anti-reflection and anti-fingerprint protective film for Samsung Galaxy Tab
In stock
This easy-to-apply film feels just like paper, letting you use your S Pen like a real pencil
CHOOSE YOUR SAMSUNG MODEL:
CHOOSE YOUR SAMSUNG MODEL
WHY BUY A PAPER TEXTURE SCREEN PROTECTOR

The doodroo paper feel screen protector for Samsung Galaxy Tab allows you to write, draw and take notes on your device with excellent control and fluidity. You can use your S Pen or simply your finger: friction is optimal thanks to the paper effect, which gives the stroke a very natural feel.

THE ADVANTAGES OF A PROTECTIVE FILM WITH PAPER EFFECT: WRITE AND DRAW ON THE TABLET AS IF IT WERE PAPER

Writing and drawing on paper gives an incomparable feeling. The paper feeling film guarantees optimal sensitivity and an extremely natural touch. The pen does not feel slippery and the movements of the wrist are fluid and relaxed.

The film is therefore perfect for creating lines, fine details, decorative elements, vector or raster images, photobashing or handmade lettering.

OTHER MAIN FEATURES OF THE PROTECTIVE FILM

The doodroo film is very thin and does not affect the design of your tablet. The microphones and sensors remain free: the camera remains uncovered for all its uses, from selfies to videos.

This protection is scratch-resistant: you can easily carry it in your bag without the display being damaged by rubbing against other objects. Using the film drastically reduces fingerprints. Frequent use and hand lotions can make the screen very dirty: thanks to the film, it will no longer be necessary to clean the display very frequently.

The anti-glare effect allows you to use your tablet in all light conditions: images will always appear sharp.

THE PROTECTIVE FILM IS EASY TO APPLY: THE INCLUDED ACCESSORIES

Inside the package, you will find all the necessary accessories to attach the film to the display of your device. The application is very simple and takes only a few minutes: an instruction manual is also included. Here are the included accessories:


2 protective films
set of adhesive guides for application
cleaning wipes
dust remover
spatulas for application
instruction leaflet

WHAT PEOPLE AND PROFESSIONALS THE FILM IS DESIGNED FOR: FROM TEACHING TO TATTOO ARTISTS

All Galaxy Tab owners can exploit the potential of these protective films. However, there are a number of professionals who can benefit enormously from their use: tattoo artists, modellers, fashion designers, graphic designers, engineers and cartoonists.

The film is very useful for all students who want to take notes and annotations during lessons. It encourages fast writing and, thanks to the tablet's features, you can attach screenshots and links to your notes, making it ideal for face-to-face or distance learning.

LET'S SUMMARISE THE REASONS WHY YOU SHOULD CHOOSE THE PAPER FEELING DOODROO

Paper feeling: the pen does not feel slippery and wrist movements are fluid and relaxed
Optimum sensitivity, natural touch
Maximum precision due to friction with the film, guarantees optimum performance for graphics professionals
Thin film that does not detract from the tablet's design
Fingerprint reduction
Anti-glare film for use in all light conditions
Quick and easy application with all necessary accessories included in the box
Protection suitable for students and graphics professionals