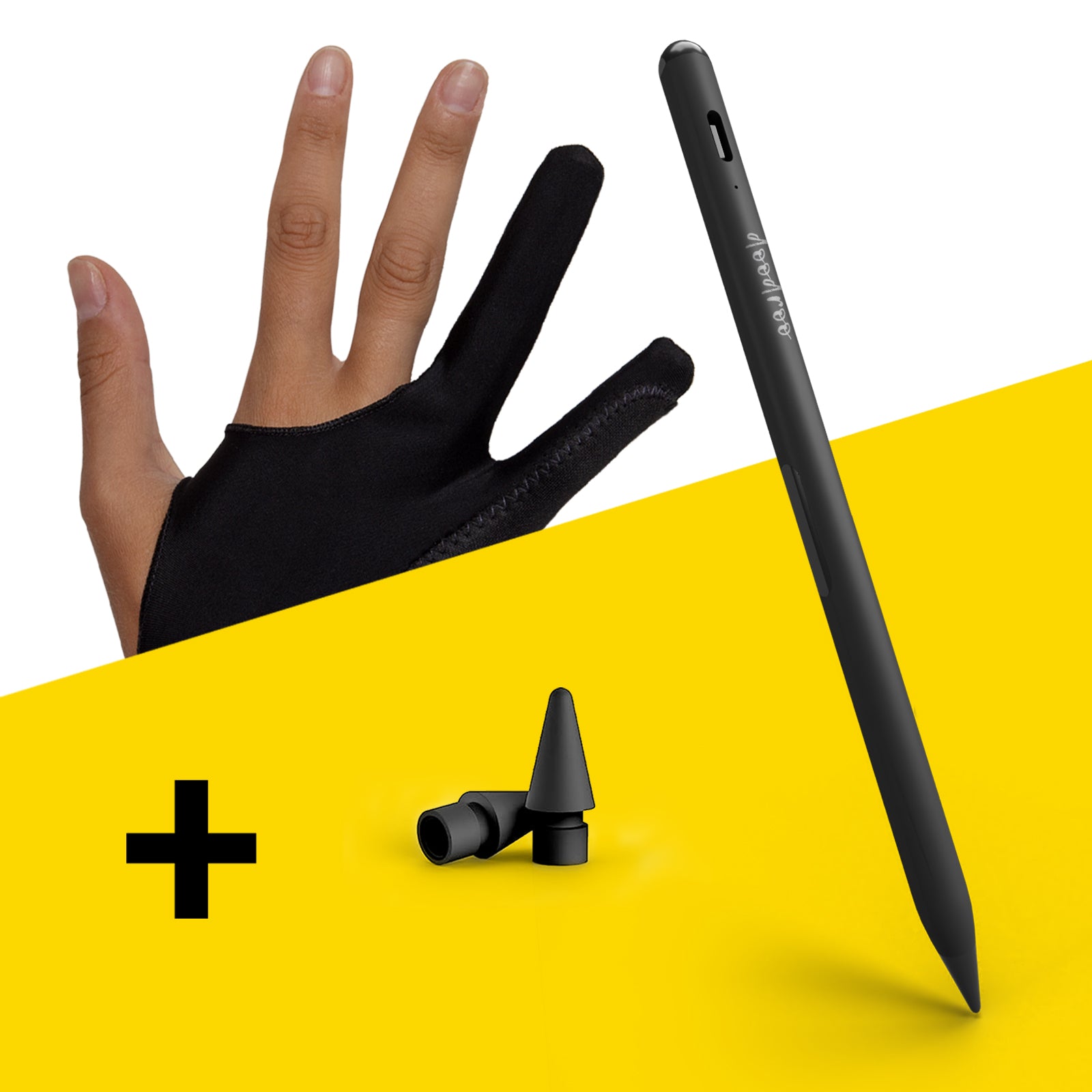 Digital Pen for iPad and M size Artist Glove
In stock
Draw with precision thanks to the capacitive pen and drawing glove
THE ARTIST'S BUNDLE
Two indispensable accessories at an extraordinary price: here is the Bundle with Digital Pen for iPad and Artist Glove. These two accessories are useful and complementary for all drawing professionals and artists who want to draw on their Apple iPad in the most practical way.
DRAW ON iPAD LIKE NEVER BEFORE
The capacitive pen for iPad and the artist glove ensure smooth operation on the touchscreen of most iPads, giving you a winning combination of convenience and precision. The perfect boost for your creativity!
THE CAPACITIVE PEN FOR YOUR iPAD
The digital pen for iPad is an excellent alternative to the Apple Pencil. This pen comes with many useful features, such as palm rejection, which allows you to rest your palm on the iPad display without leaving marks while creating drawings or writing. With the included replacement tips and charging cable, you have everything you need for daily use.
DRAW SMOOTHLY WITH THE ARTIST GLOVE
The artist glove,
also suitable for left-handed
individuals, provides you with comfort and precision. The elastic and padded material it's made of
reduces friction between your hand and the surface
, ensuring that your strokes remain smooth. Use it on the iPad or on Samsung Tab, Onyx BOOX, Microsoft Surface, Remarkable, and many other tablets.