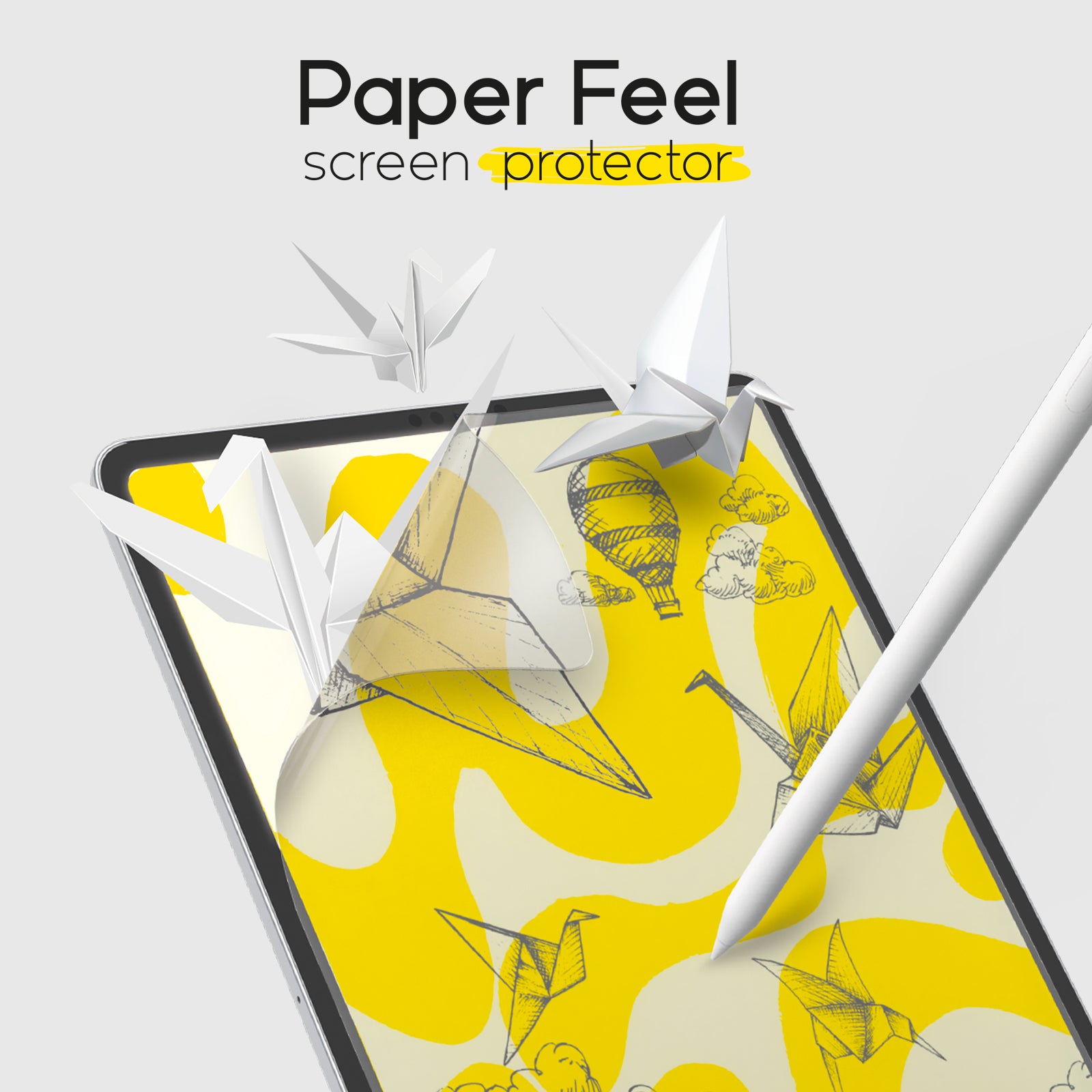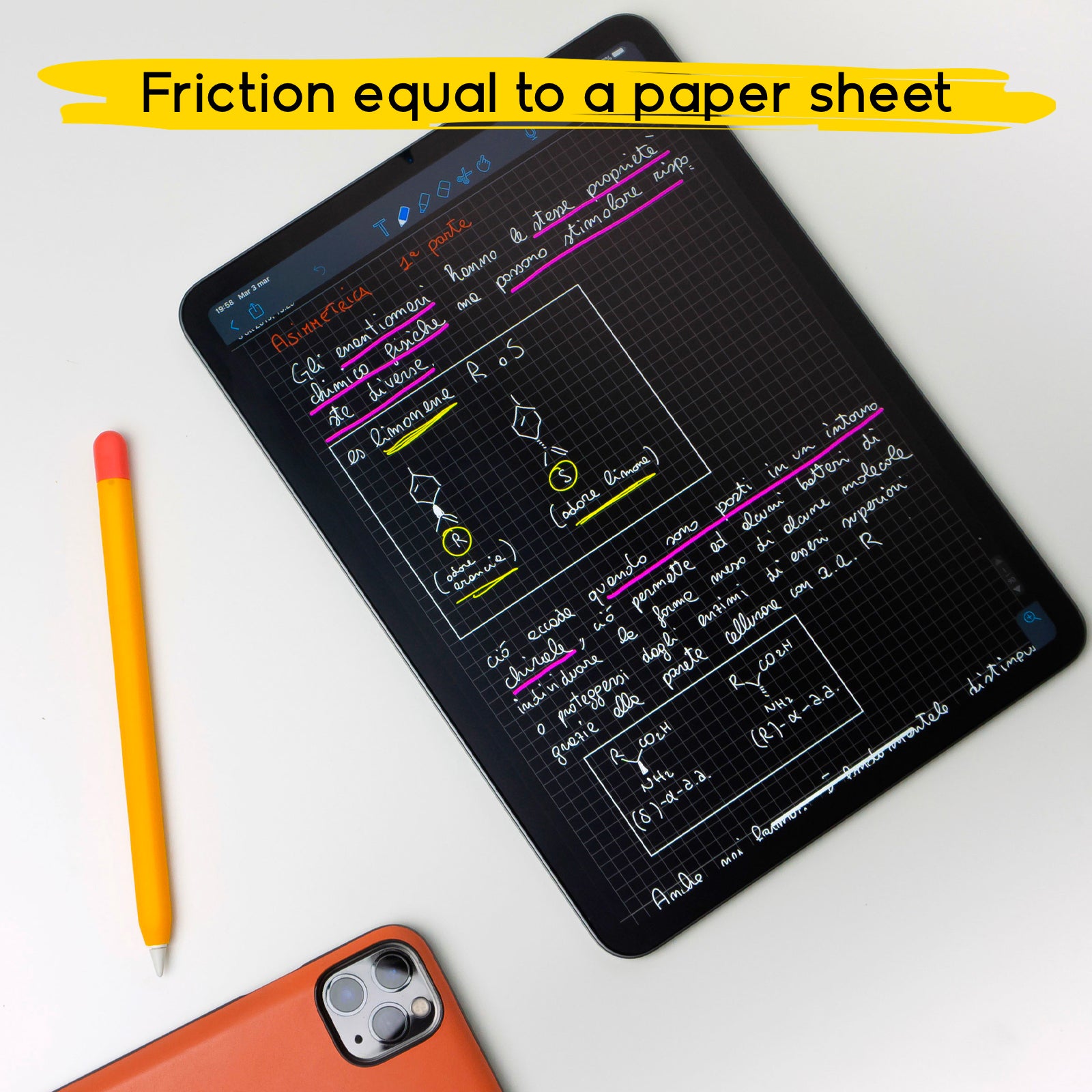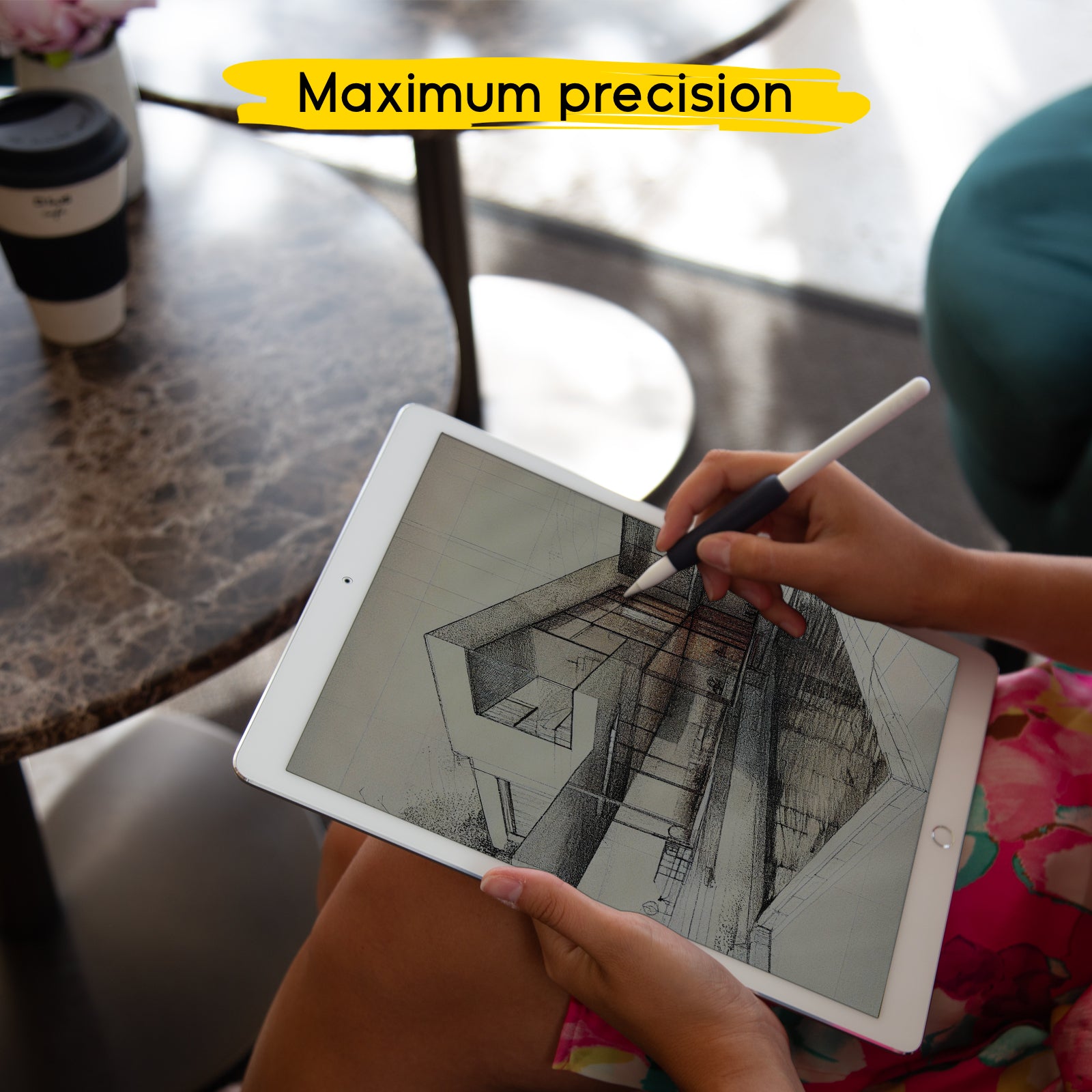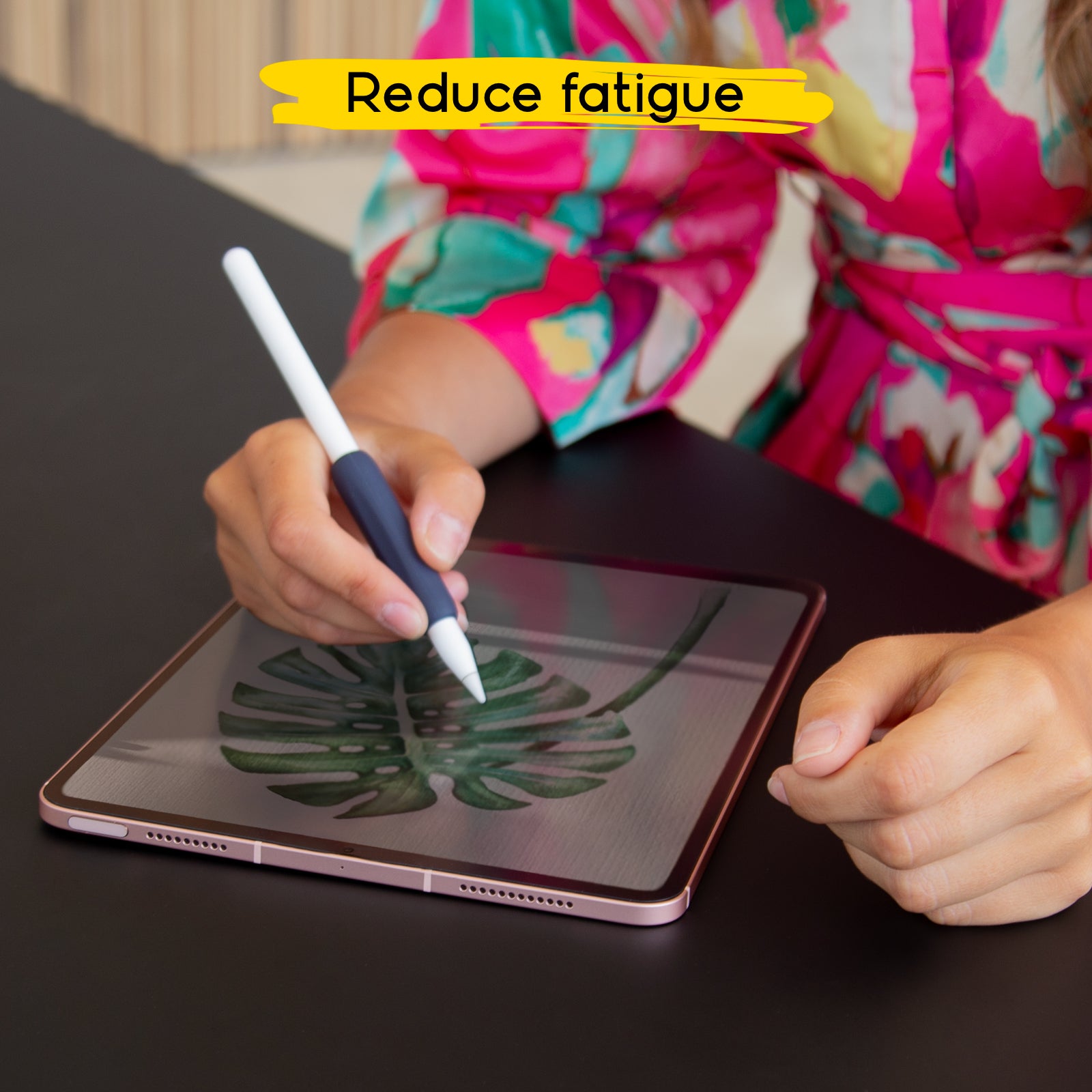 Paper-feel anti-reflection and anti-fingerprint protective film for Microsoft Surface Pro
In stock
This easy-to-apply film feels just like paper, letting you use your Surface Pen like a real pencil
doodroo is The first certified Paper Feeling screen protector ever recognized by Microsoft with the certificate "Designed for Microsoft Surface".
Discover the one screen protector that turns your Surface Pro display into a drawing pad and get ready to finally use the Pen like a real pencil, without slipping and with a perfect positioning.
The exclusive doodroo material has the same strength as a normal sheet of paper. In this way, writing, drawing and working with the Pen will be like holding a real pencil that touches and moves on a real sheet of paper.
If you are a NoteTaker, student, teacher, graphic designer or an artist and you have always regretted the feeling you get when you draw with paper and pencil, you can find that same feeling thanks to the doodroo screen protector.
In addition, the Anti Glare allows you to use your Surface Pro even with very bright lights, and the paper effect makes using the pen much more pleasant.
Discover the only protective Disegned for Surface film that perfectly recreates the natural way of drawing or writing.
Turn your display into a natural surface.
Lab tests have shown that Pen has a resistance of 0.24 when used with doodroo, while a pencil on paper has a resistance of 0.25. Doodroo film practically recreates the natural way of drawing or writing.
Feel the real sound
Writing on your Surface will be like holding a real pencil, and the sound you will hear will reflect in all respects that of a real sheet of paper. The display will feel like a natural surface and the Pen will fit perfectly on your worksheet, with no blemishes or smudges.
Protect your Surface display
Today we use our electronic devices everywhere: in our house, in our car, in our office. That's why it's important to protect them from scratches. With doodroo, your screen protector will get shredded; your actual Surface screen will not.
Protect from light reflection
A normal display reflects light, much like a mirror, making it hard for you to interact with your Surface Pro. The doodroo screen protector protect your view from reflection, so the Surface Pro reflects less light.
Protect from fingers
Skin oil on a device display can be annoying. With doodroo Screen protector you will get rid of fingerprint too, thanks to an unique and patented treatment. You'll never see many fingerprint on your screen, and you will work, play games or watch movies with a perfect and more clear display.
Easy to install
doodroo Screen Protector is easy to install and ready to fit on Surface Pro 4/5/6/7/7+ . Each Screen Protector comes with an easy application kit, which includes an application instruction guide, alcohol wipe, microfiber cloth, dust removal sticker.
Works great with Pen
The film is fully functional with Microsoft Pen but also with any compatible stylus.
In-the-box:
2x

 Application Sticker Set

2x

 Screen 

Cleaner

 Set

2x

 Dust Absorber

2x

 Applicator
Awesome for the Surface
So I was looking for a screen film or protector that can imitade a paperlike feel. There are many contributors for Ipads but not for Mikrosoft products. So when I finally found the doodroo protection film for my surface I was a little worried and thought to myself: What if there are no other options because it simply doesnt work the same way on the Surfaces and thats why there is not competion?
But I was wrong ! After I ordered it took less than a week to arrive ( I live in Germany). There are two screen protectors that arrived. So dont worry if you mess anything up.
The appliance was a breeze and after 10 minutes I was ready to go.
My surface looks way better then before, because of the matt finish it looks really good and clean. I'm using a surface pen with it and I have a tip from Microsoft that imitated the feel of an H pen/pencil.
Would recommend to everyone who uses their surface to take notes a lot. Before my surface felt like sliding on ice. Now I actually am able to write as fast as on paper. There are no accuracy issues whatsoever.
Just wow. In the picture that I attached you can see, some notes I took during a lecture, with oneNote.
Excellent product.
Like the product very much.
Ottimo!
Ottimo prodotto e tempi di spedizione rapidissimi. Consiglio il prodotto perché è molto valido.
doodroo per Microsoft Surface Pro 4
Prodotto ottimo, provato nell'uso quotidiano sembra davvero di scrivere sulla carta!