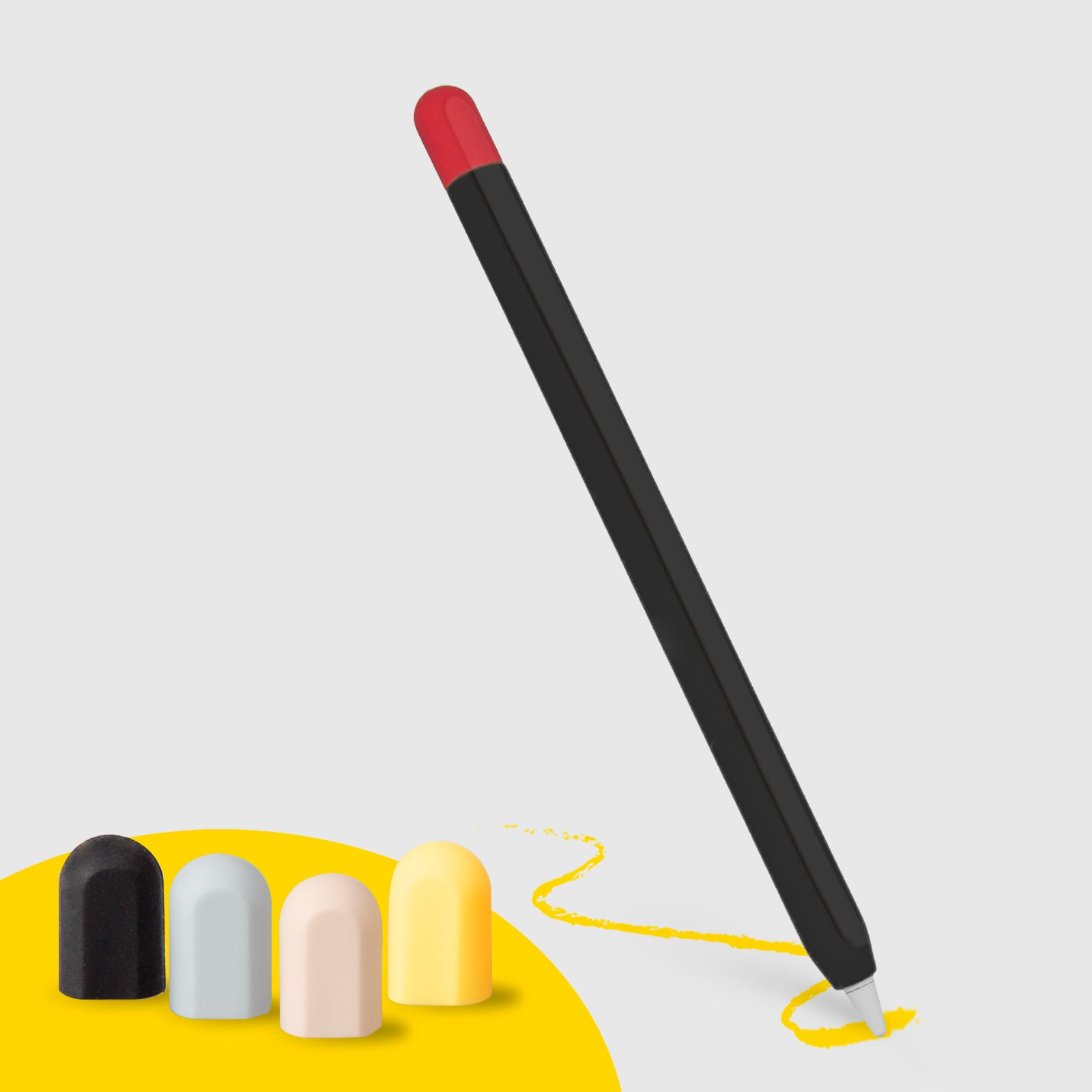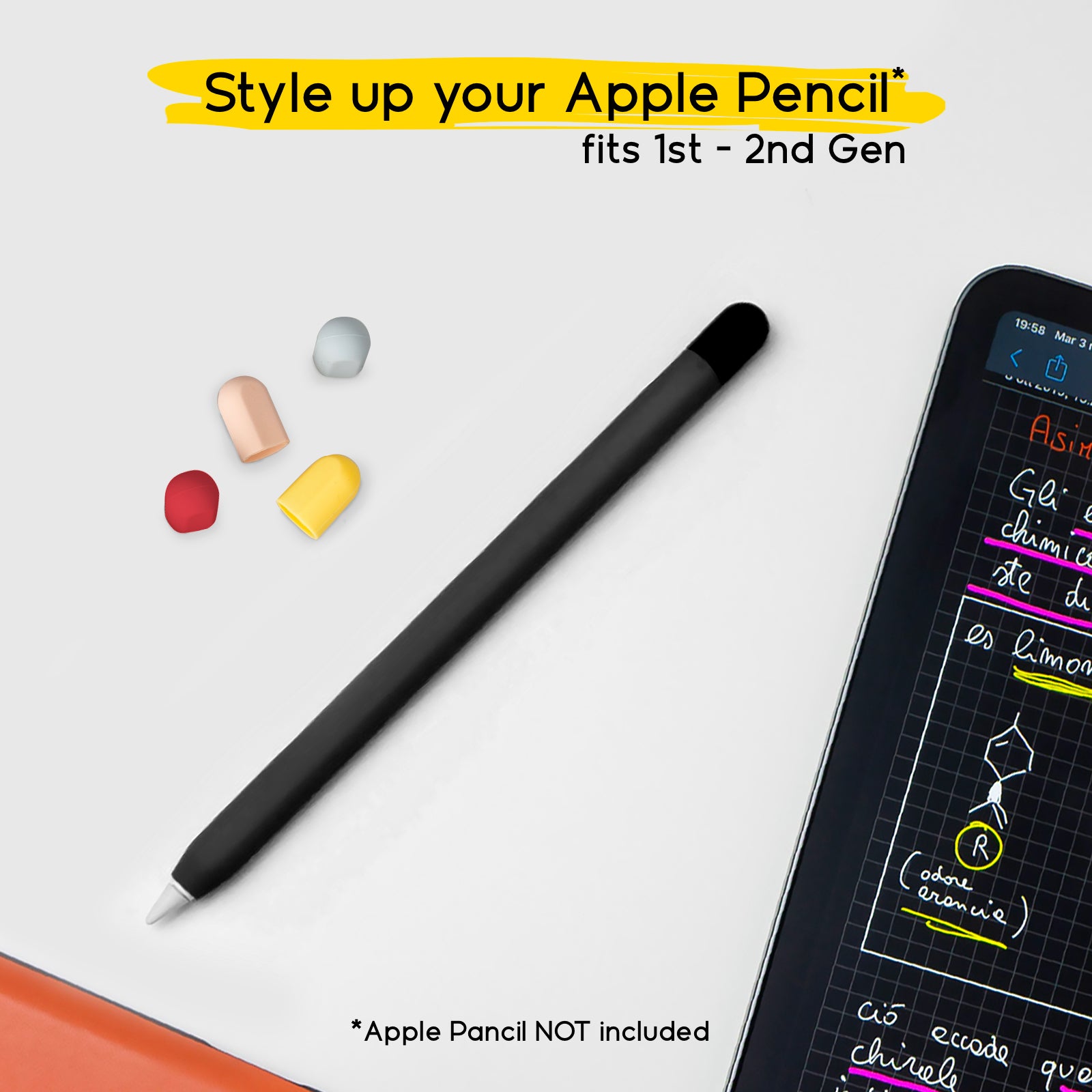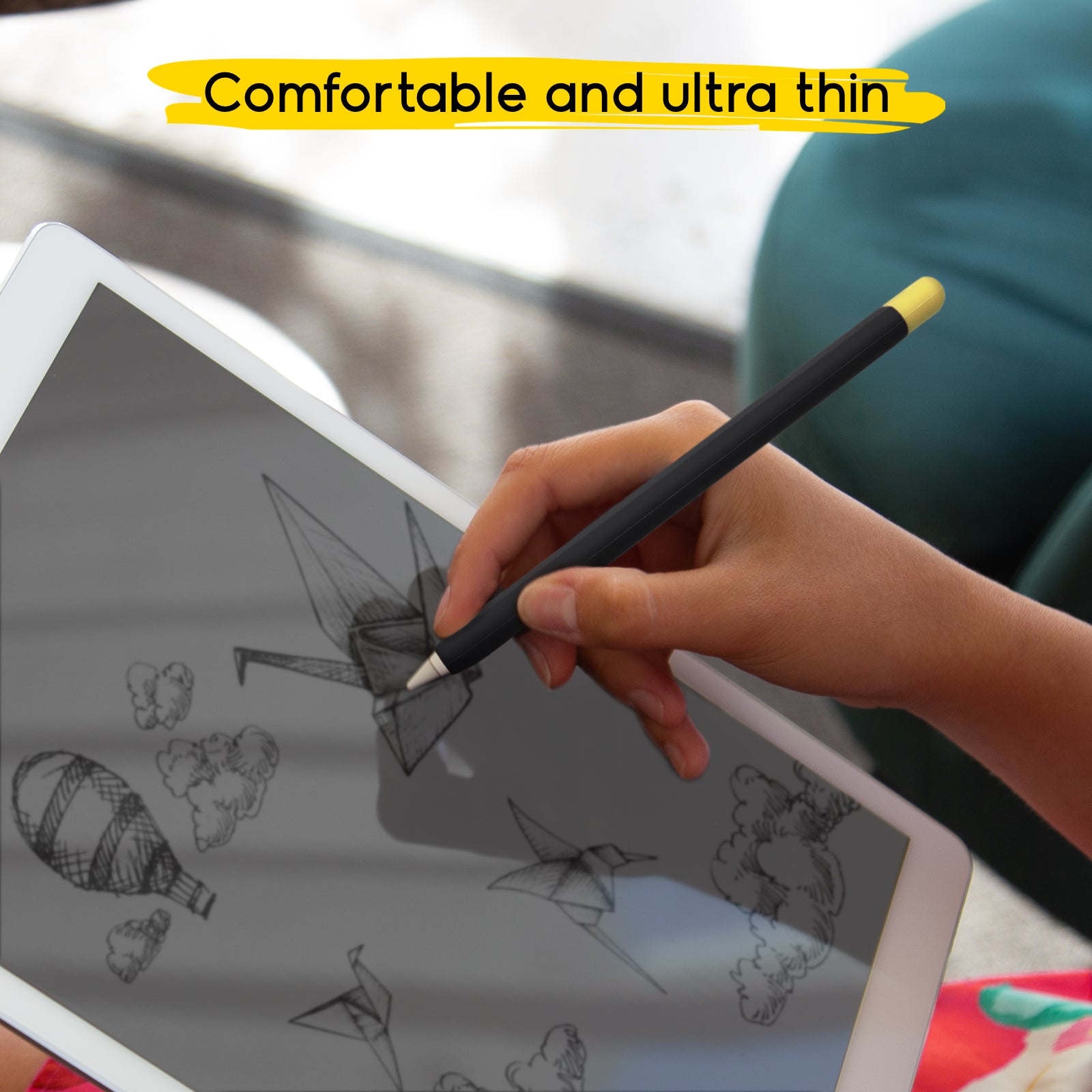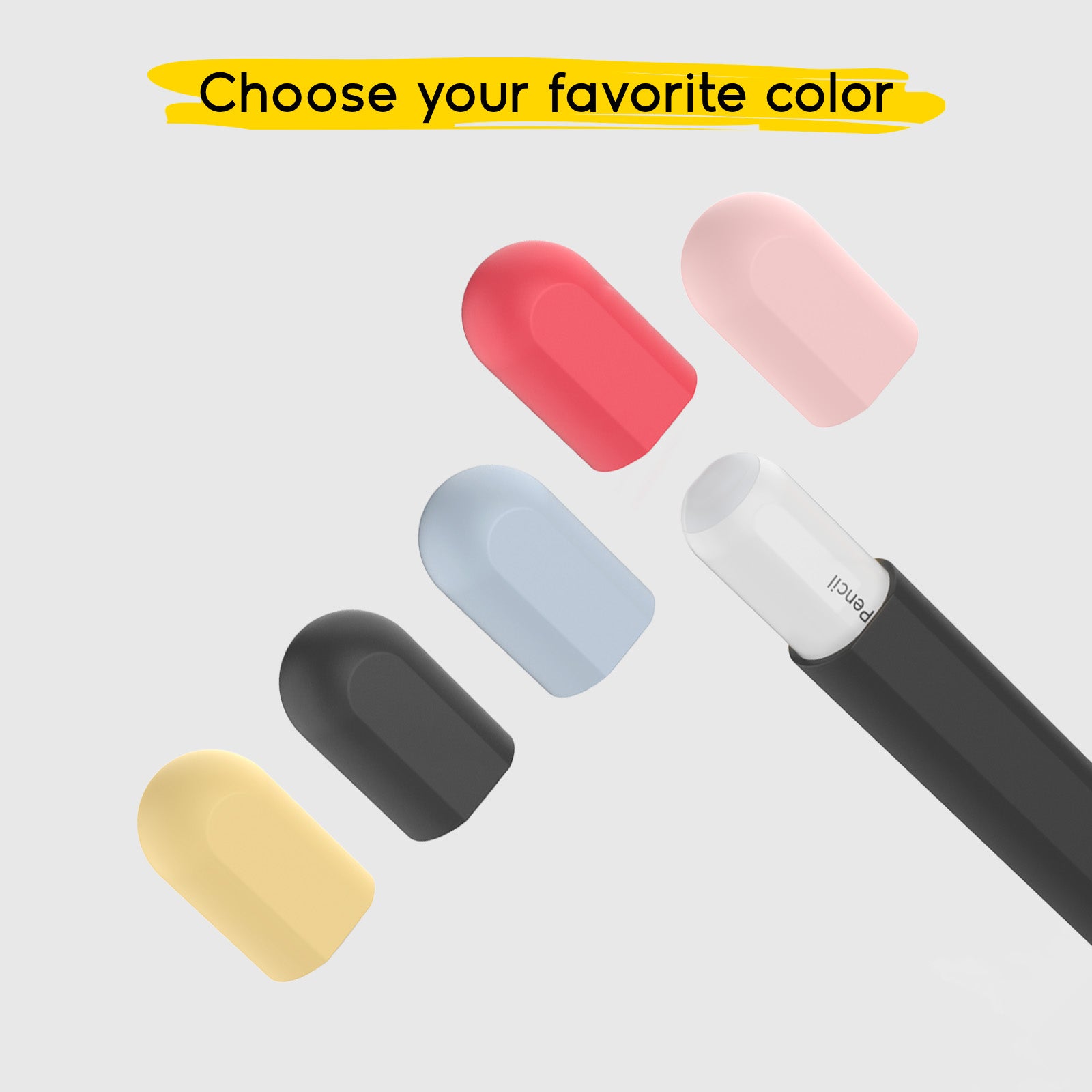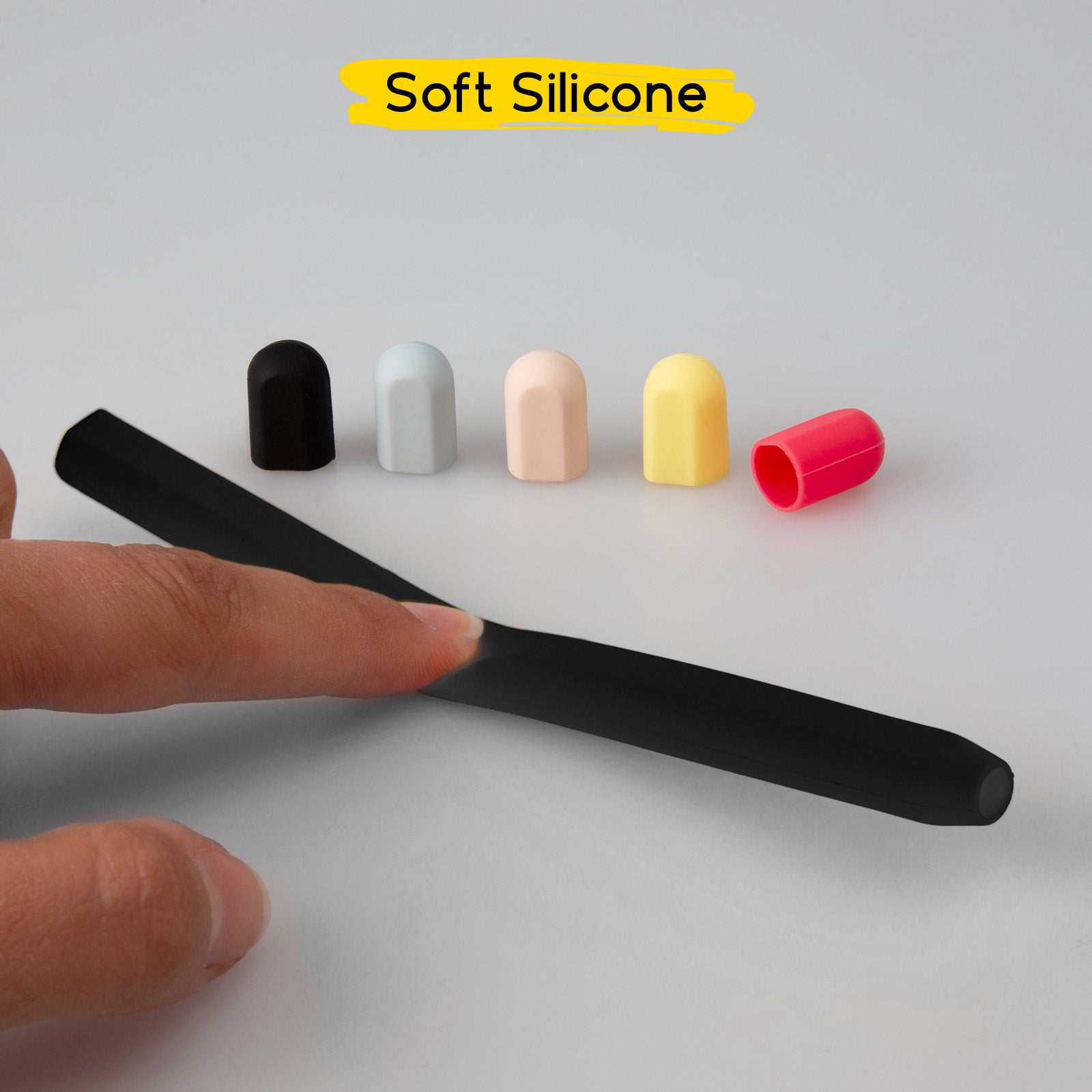 Black skin case for 1st and 2nd generation Apple Pencils with 5 colourful caps
In stock
The doodroo skin case is set apart by its classic design, inspired by a real pencil
PROTECT AND ADD A POP OF COLOUR TO YOUR APPLE STYLUS
The Apple Pencil is a practical and vital accessory for writing, drawing and taking notes on your iPad. Considering the important functions (and cost) associated with an Apple Pencil, it's natural that you want to keep it for a long time. Fortunately, doodroo has created the perfect Apple Pencil case. The skin case from doodroo is designed to cover the Apple Pencil and protect it from bumps, scratches, dust and dirt. Put it in your bag, rucksack or iPad case with total peace of mind. It will also add a pop of colour and playfulness to the stylus, making it look like a real pencil with a cap. Personalise your Apple Pencil and make it unique thanks to the 5 colourful caps. You can change the colour of the cap every day to suit your mood: Red, Black, Yellow, Light Blue, Powder Pink.
IMPROVED GRIP: DRAWING AND TAKING NOTES HAS NEVER BEEN SO EASY
The biggest advantage for designers, writers, students, tattoo artists and artists is the improved grip on the stylus. The stylus feels just like a real pencil, which means that drawing lines, writing and taking notes is much easier. The silicone used for the skin is non-slip, helping you to avoid dropping it and creating smudges during use. The doodroo skin cover offers the perfect blend of colour and functionality!
PERFECT COMPATIBILITY WITH 1ST AND 2ND GENERATION APPLE PENCILS
The doodroo Apple Pencil case is designed for the 1st and 2nd generations of Apple styluses. We know that these styluses offer users a range of important features. Our cases therefore do not limit the functions of the stylus in any way: you can charge it without removing the skin, and the magnet on the 2nd generation Apple Pencil will function normally. You can enjoy all the features while protecting the entire Pencil.
DURABLE, HIGH-QUALITY MATERIAL
The skin case for the 1st and 2nd generation Apple Pencils is made from soft silicone: a very durable and high-quality material. This type of material is designed to last, offering you the best experience.
Here are some of the benefits of the doodroo Apple Pencil skin case:
For 1st and 2nd generation Apple Pencils
Protects against bumps, scratches, dust, dirt
Better grip
Anti-slip
Durable and high-quality material
Easy access for charging
The Apple Pencil 2 magnet works normally
Perfect for personalising and adding a pop of colour to your stylus
5 interchangeable colourful caps
black
If you like to draw on your iPad, the doodroo artist glove is made for you. If you need replacement tips, check out our range of spare tips.
Amazing!
I was using paper like film from other company before I bought this film from doodroo. When I changed my film to doodroo paper like film, I thought the film I have been using before was not even "paper like" . It's just amazing and it helped me a lot with studying the exam that I just had. Thank you so much!
Amazingly fast delivery and very pleased with the quality. Was exactly as described. Will definitely purchase again!
Best Screen Protector Yet!
Absolutely an amazing screen protector. Can't get over the feel.. it's incredible to draw on! Five stars all day!!!
Great possibilityfor individualization
good feel in hand, nice colors combinations!
NEW doodroo Skin for Apple Pencil with 5 different color Caps