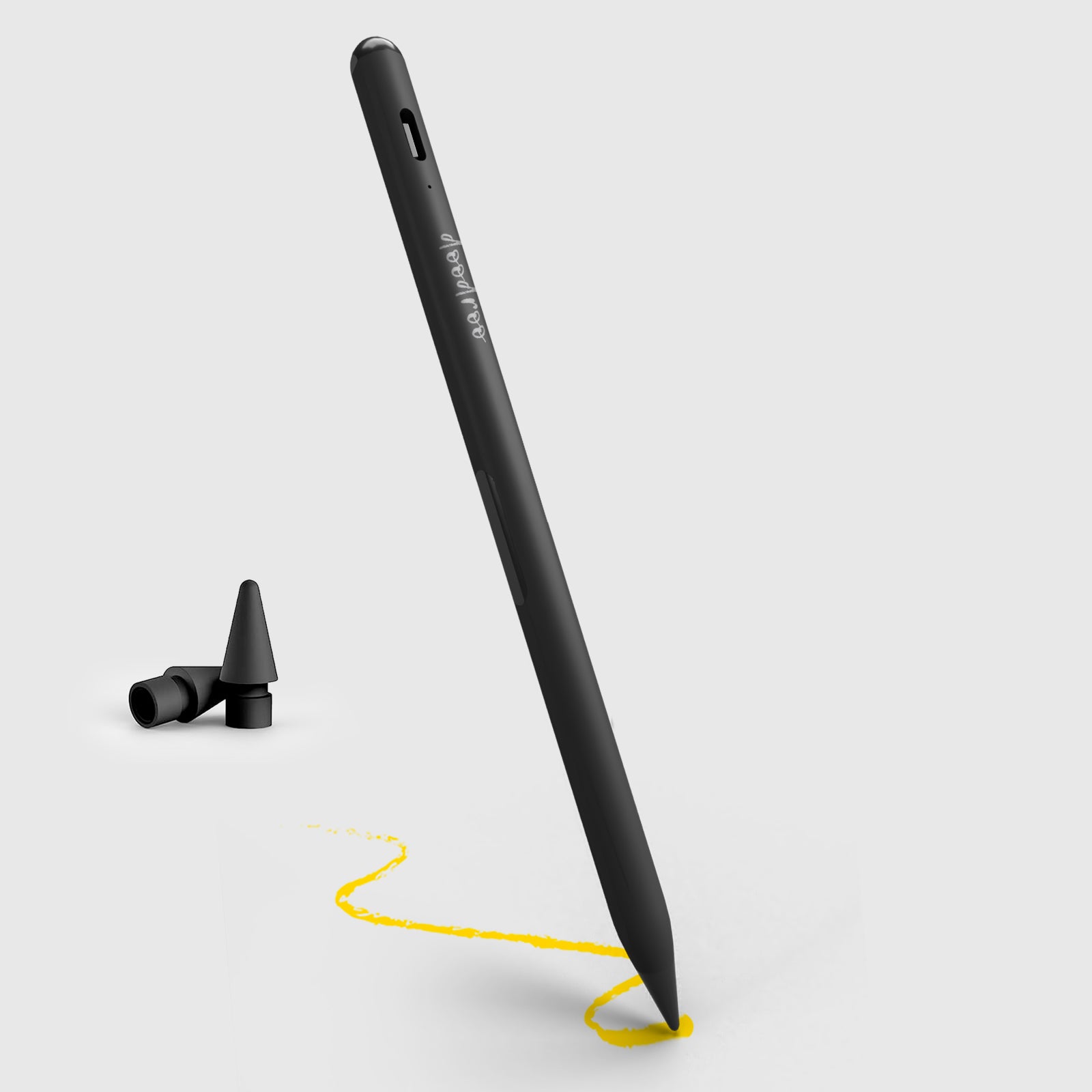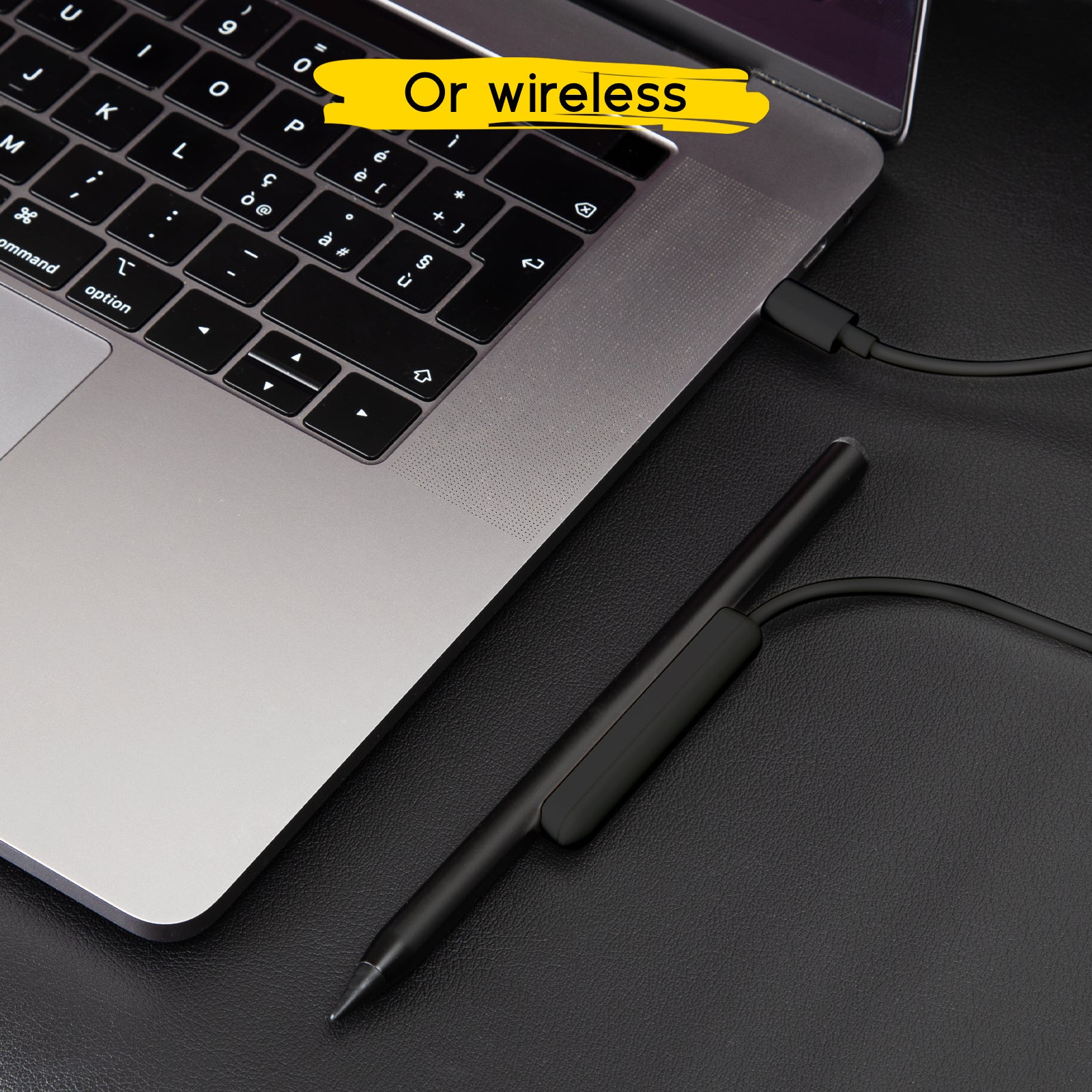 Doodroo Stylus Pen: capacitive pen for iPad
In stock
The Stylus pen allows you to draw and write with maximum precision on your iPad
WHY THE CAPACITIVE PEN FOR IPAD IS RIGHT FOR YOU INDISPENSABLE: OUR BUYING GUIDE
The Stylus Pen by doodroo will soon become a essential accessory for drawing and writing on your iPad. This capacitive pen guarantees excellent sensitivity, precision and fluidity when you use it on the display of your device. It can be recharged in different ways and, inside the package, you will find everything you need to power it.
THE KEY FEATURES AND FUNCTIONS OF THE STYLUS PEN
The doodroo Stylus Pen boasts several specifications for anyone who uses an iPad extensively for drawing or writing. The capacitive pen has the functionality of palm rejection : when using it, you can pass your palm over the display of your device without leaving visible marks.
Thanks to tilt detection, the Stylus pen is able to offer a thin stroke like that of a biro or a pencil as well as softer shades such as those of brushes and watercolours. You can then create straight and precise lines and, if desired, shading.
Inside the package you will also find 2 spare tips in PC (polycarbonate): you will not therefore require additional accessories when the original tip has deteriorated.
HOW TO RECHARGE THE CAPACITIVE PEN WIRELESSLY OR VIA CABLE: INCLUDED ACCESSORIES
The doodroo iPad capacitive stylus can be recharged in different way. Inside the package you will find all the accessories necessary for recharging.
There is a wireless charger that can be attached via cable to your iPad: just place the Stylus Pen on top of it to start wireless charging. Or you can use the cable included to connect the pen directly to a power source.
If your iPad is compatible with wireless charging, you can bring the Stylus Pen close to the edge of the device and attach it magnetically to start wireless charging.
KEY FEATURES:
Compatible with iPad 2018 and newer
Palm rejection function to prevent the palm from leaving marks on the display
Tilt detection for fine strokes and shading
Wireless charging and charging via cable
ACCESSORIES INCLUDED:
2 spare tips
Wireless charger
Charging cable
If you want to protect your iPad display, discover the doodroo paper effect films. If you like drawing on tablets, the Artist Glove is for you.