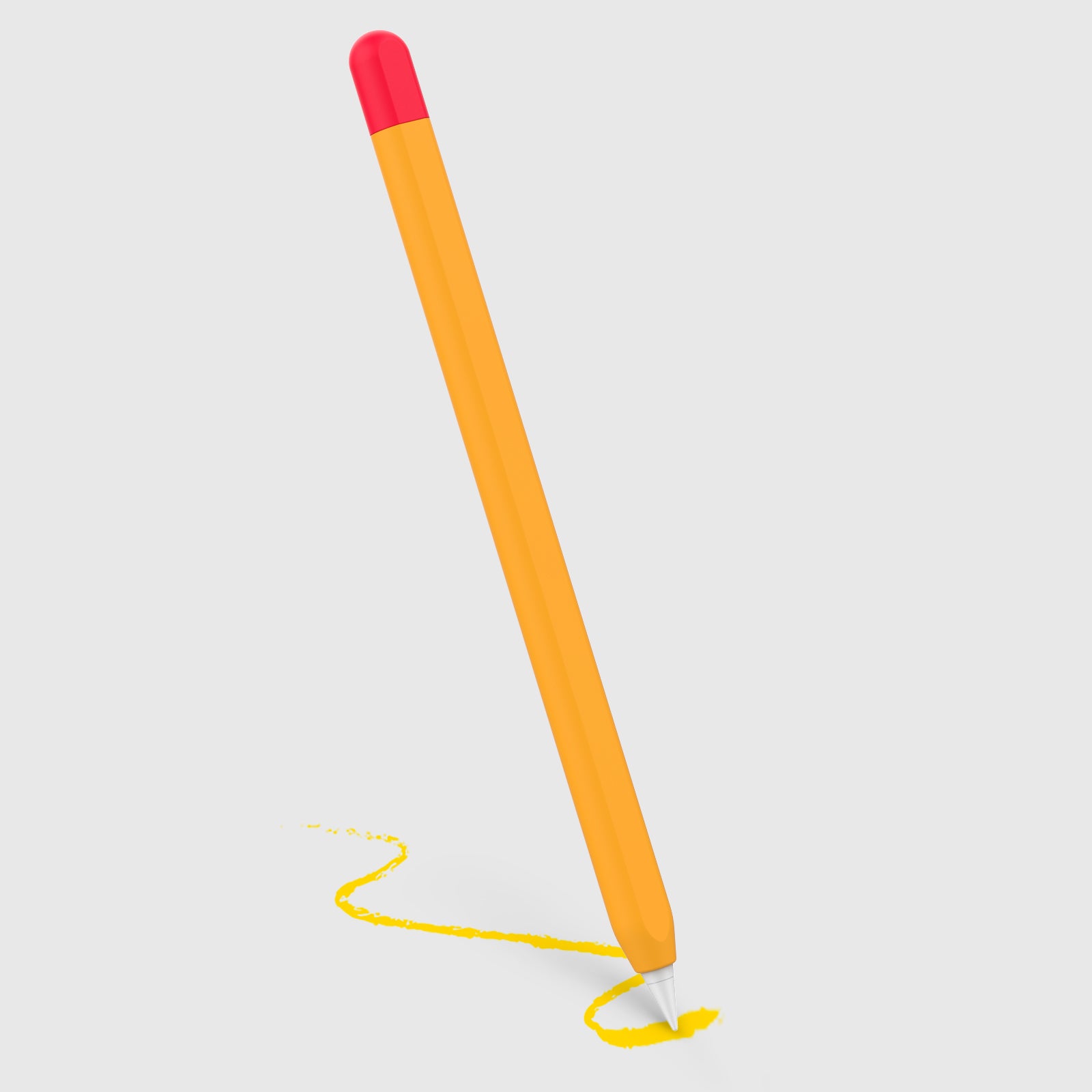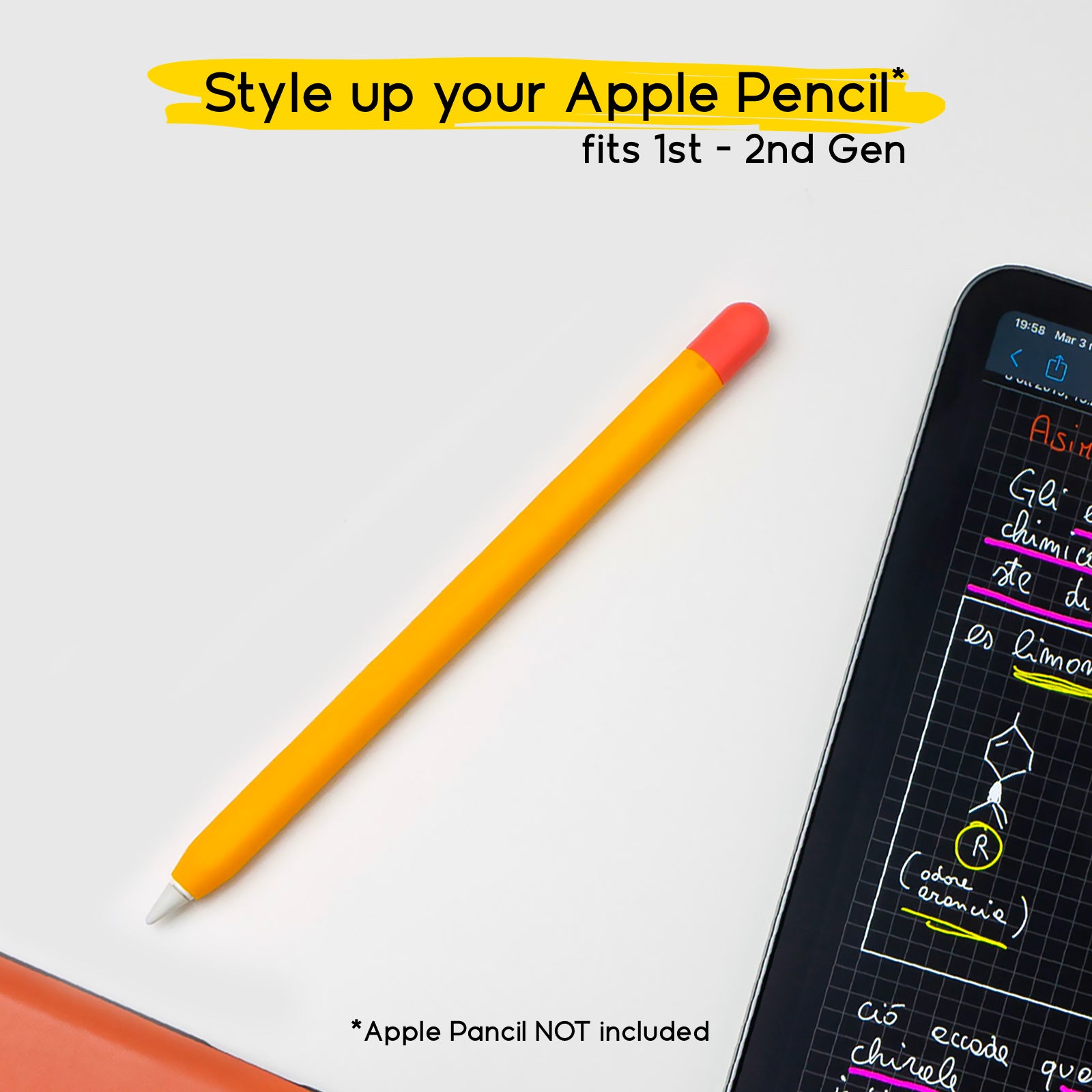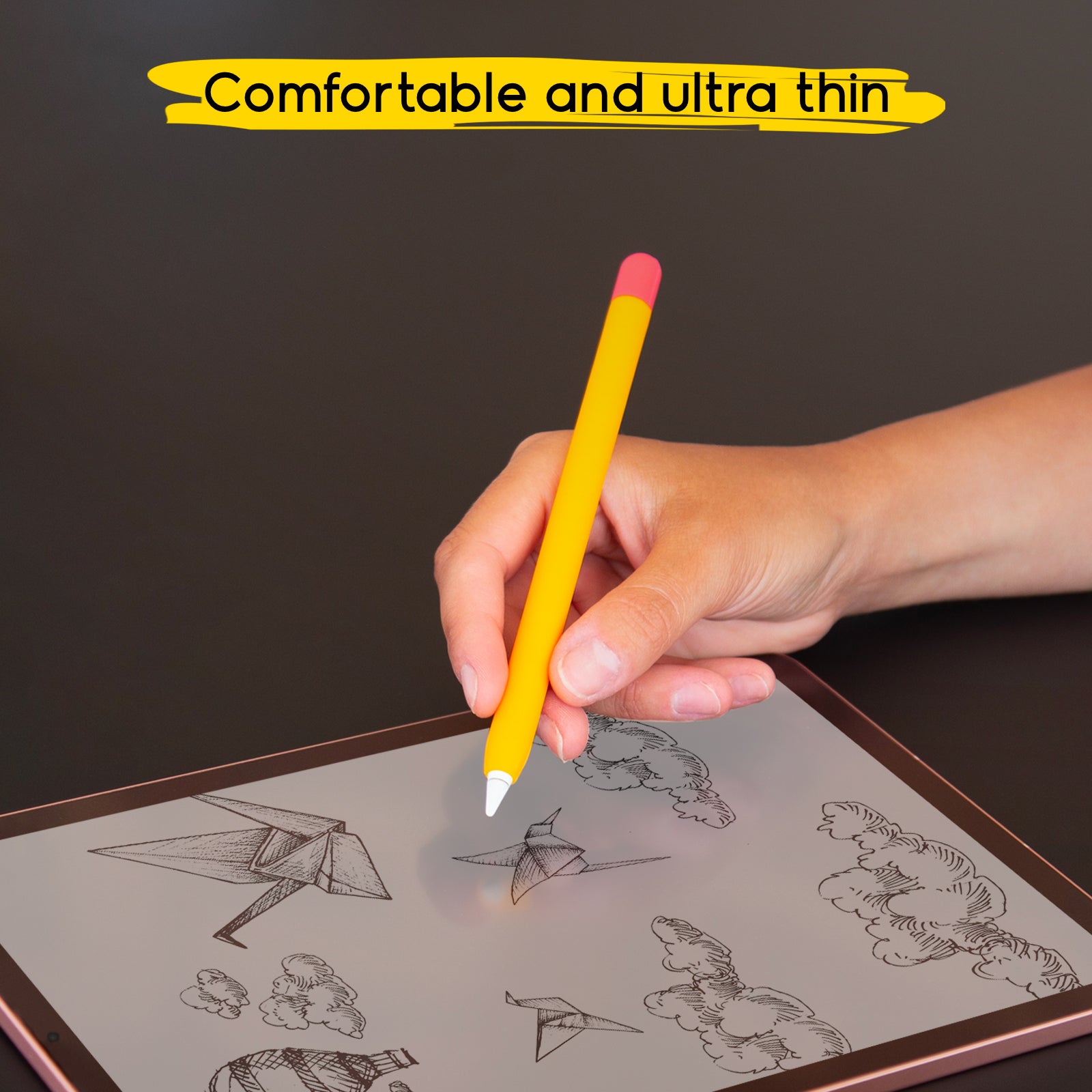 Orange skin case for 1st and 2nd generation Apple Pencil
In stock
The doodroo skin case is recognisable by its classic design that recreates a real pencil
PROTECT AND ADD COLOUR TO YOUR APPLE DIGITAL PEN
The Apple Pencil is a practical and necessary accessory for writing, drawing and taking notes on your iPad. Considering the functional (and also economic) importance of an Apple Pencil, it's natural to want to keep it for a long time, but luckily doodroo has created the perfect Apple Pencil case. The skin case by doodroo is designed to cover the Apple Pencil and protect it from bumps, scratches, dust and dirt. Put it in your bag, backpack or iPad case with peace of mind. It will also add colour and playfulness to the digital pen by making it look like a real pencil with a cap. Customise your Apple Pencil and make it unique.
COMPATIBILITY WITH APPLE PENCIL 1 AND 2 IS PERFECT
The doodroo case for Apple Pencil is dedicated to the 1st and 2nd generation of Apple pens. We know that these pens have very important special features for their users. For this reason, our cases do not limit the functions of the digital pen in any way: you will be able to recharge it without having to remove the skin and the magnet of the 2nd generation Apple Pencil will function normally. This way, you can use all the functions at your disposal while protecting the pencil in its entirety.
IMPROVED GRIP: DRAWING AND TAKING NOTES HAS NEVER BEEN SO CONVENIENT
The real and practical advantage for a draughtsman, writer, student, tattooist, artist is the improved grip on the pen. This gives the pen feel of a real pencil so that drawing lines, writing and taking notes is made easier. The silicone used for the skin is non-slip: accidental drops and smudges can therefore be avoided during use. Combine colour and functionality with the doodroo skin cover!
DURABLE, QUALITY MATERIAL
The skin case for the 1st and 2nd generation Apple Pencil is made of soft silicone that is very durable and of high quality. This type of material is designed to be durable, giving you the best experience.
Here are the benefits of the doodroo Apple Pencil skin case:
For 1st and 2nd generation Apple Pencil
Protects from bumps, scratches, dust, dirt
Better grip
Anti-slip
Durable and high-quality material
Recharging always possible
Apple Pencil 2 magnet always works
Personalise and add colour to your digital pen
If you want an alternative to the Apple Pencil, check out our stylus pen. If you want a firm and comfortable grip, take a look at the doodroo grip holder.
super smoooooth
Hey, doodroo works really well, smooth surface and good for drawing.
Simply amazing
The product is fantastic, nice color, great material and it perfectly fit the  pencil. I would say "all in one"
Great product
Better grip for apple pencil
doodroo Skin for Apple Pencil