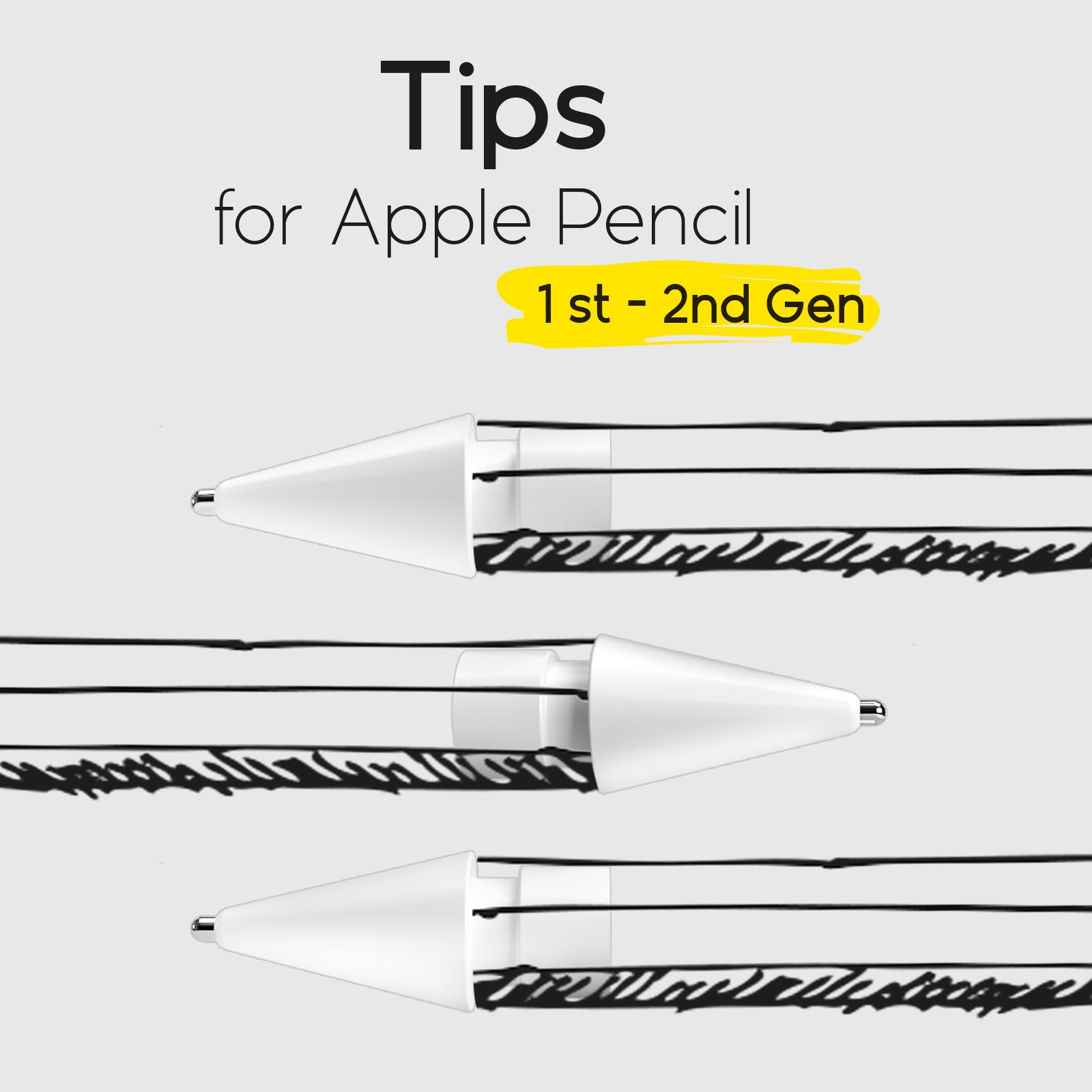 Replacement metal tips for 1st and 2nd generation Apple Pencils
In stock
Maximum precision and sensitivity: these replacement tips are perfect for achieving best results even for the tiniest details
WHY CHOOSE THESE METAL TIPS FOR 1st AND 2nd GENERATION APPLE PENCILS?
The replacement metal tips by doodroo are Compatible with both 1st and 2nd generation Apple Pencils. No more searching for different tips if you use both.
The 3 tips made in ABS contained in the pack are very long-lasting and guarantee an excellent degree of accuracy and sensitivity. They make it possible to perform accurately even the tiniest details.
KEY FEATURES OF THE REPLACEMENT METAL TIPS
The replacement tips fit on easily and quickly: simply unscrew the tip of the Apple Pencil and screw on the new one.
The sensitivity and responsiveness of the tips are virtually identical to those of the original Apple tip. Writing, for example, happens in real-time, without any lapse, and it is possible to control the pressure and thickness of the stroke in a completely natural and fluid manner. It feels just like holding a real stylus pen which allows you to achieve very fine details: all without smudging or inaccuracies.
The metal tip is scratch resistant and long-lasting: on the one hand, you won't have to worry about ruining the display of your iPad, on the other hand, you will be able to use these replacement tips for a very long time.
KEY FEATURES OF THE REPLACEMENT TIPS:
Pack with three spare tips
Compatible with both 1st and 2nd generation Apple Pencils
Easy to install on pens
Excellent precision and fluidity for tiny details
Scratch-resistant metal tip to avoid damaging the display of the iPad
Need to write and draw on iPad? Paper-feel films are for you. The doodroo artist's glove allows you to work without smudging.