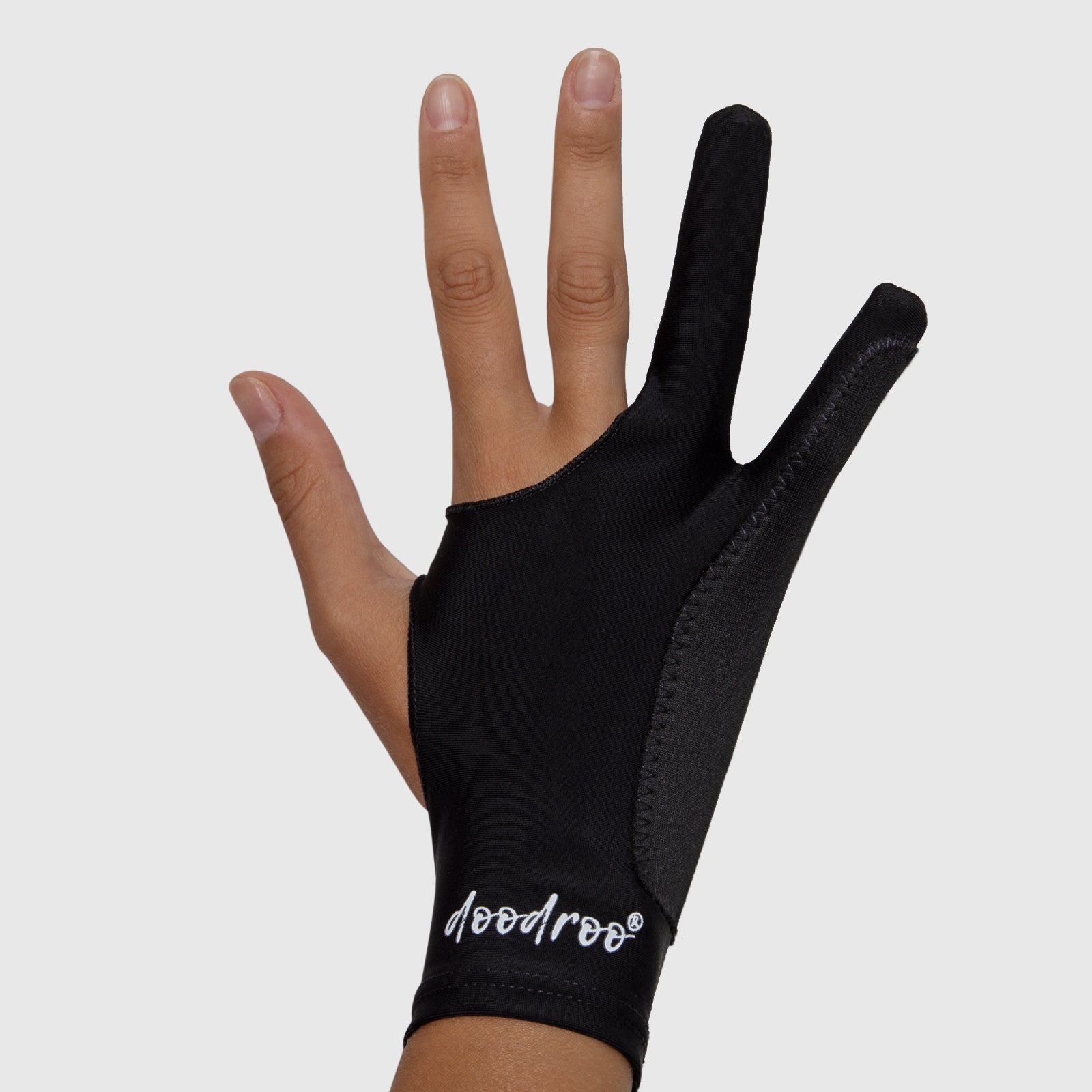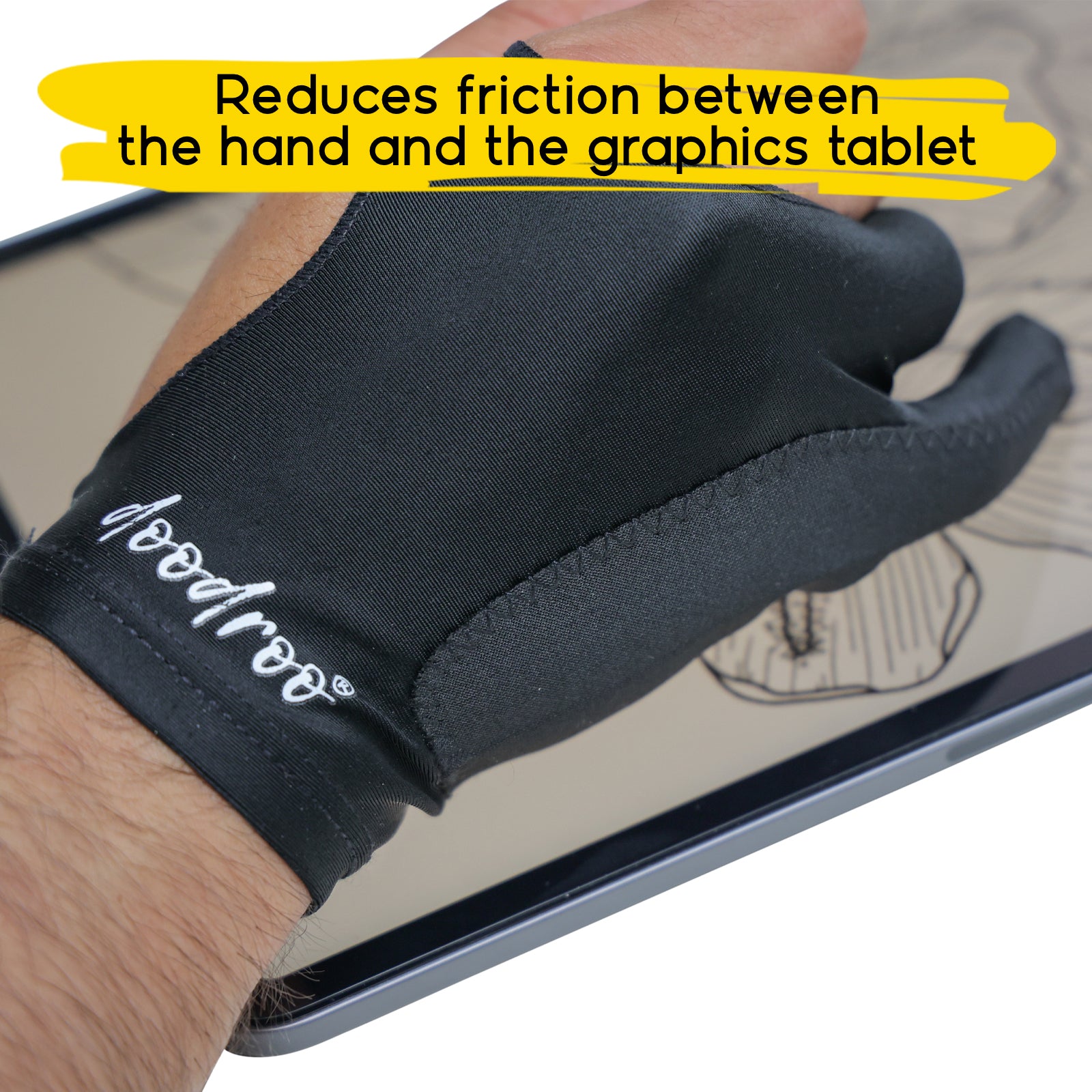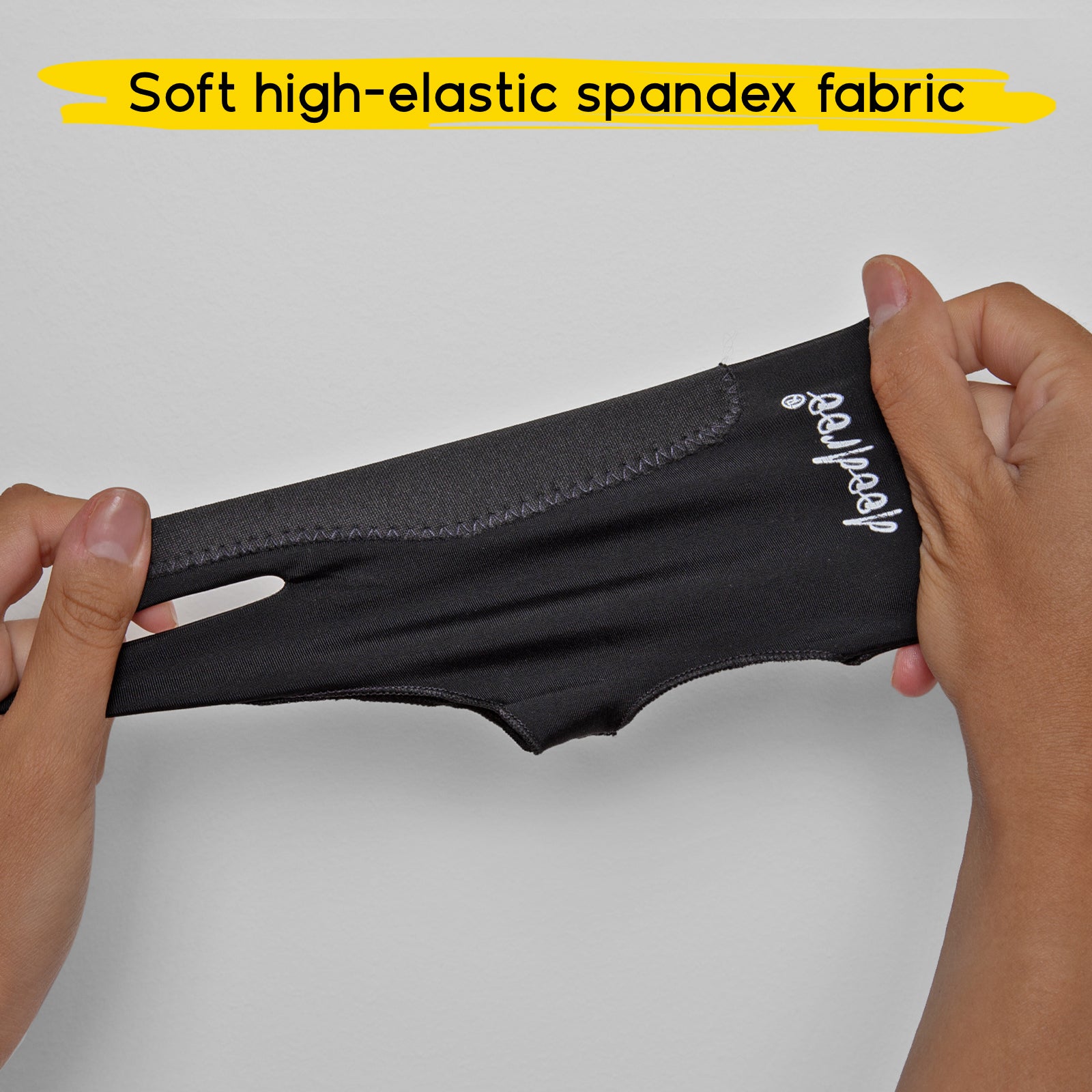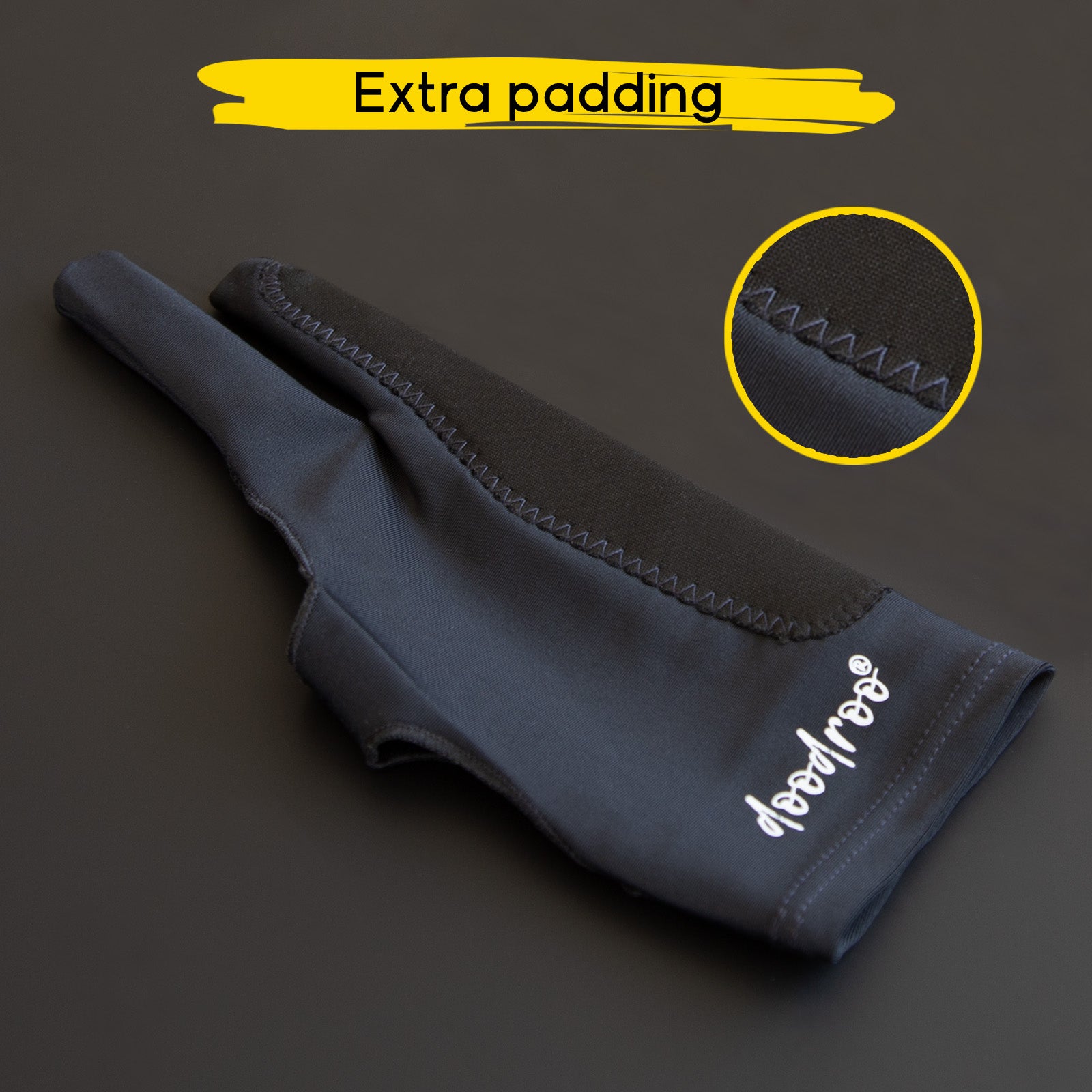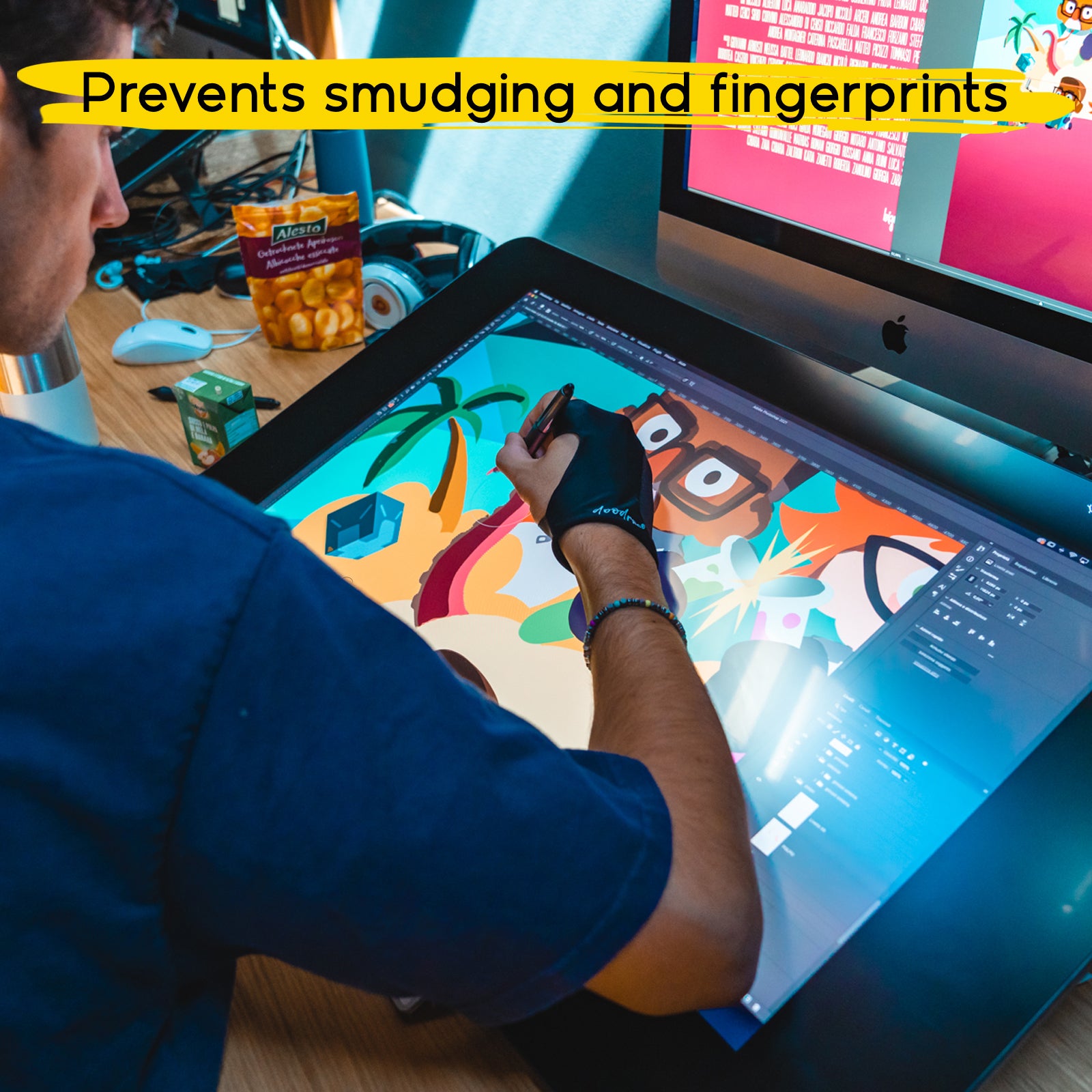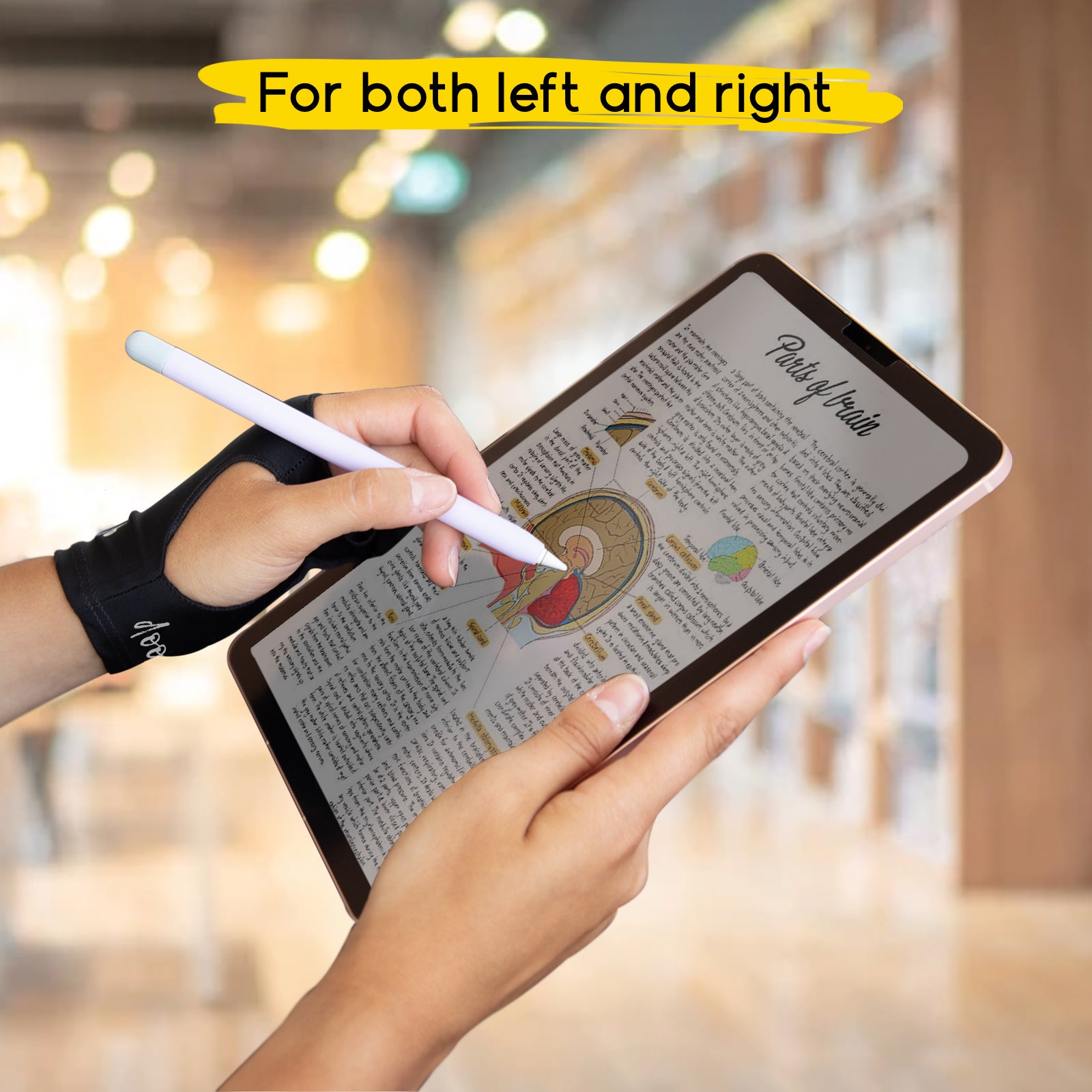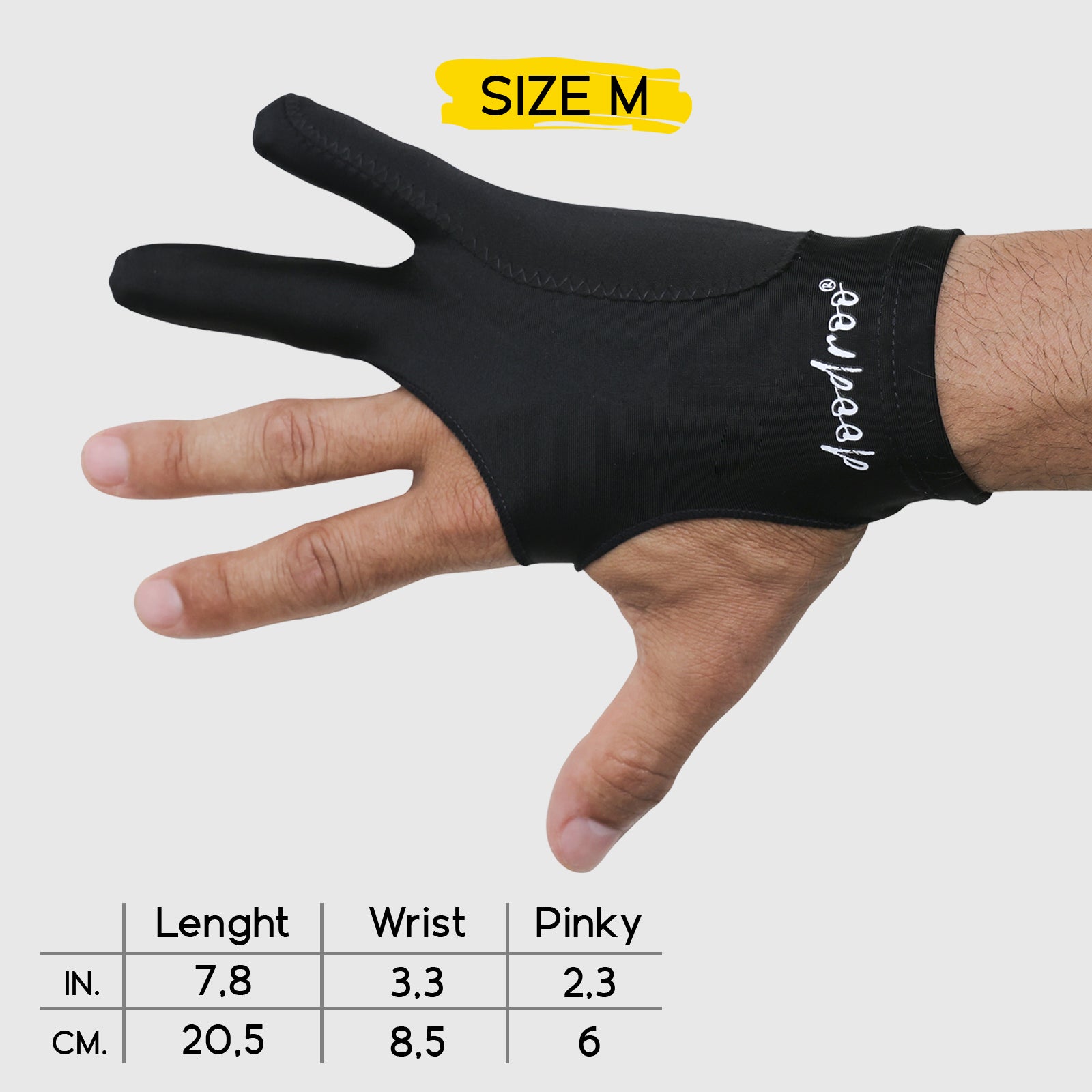 Drawing glove size M
In stock
This soft and breathable artist's glove allows you to draw naturally
WHY BUY THE ARTIST GLOVE?
The size M doodroo artist's glove has a set of features that are indispensable for drawing enthusiasts. In addition to being soft and comfortable, it is also perfect for left-handed people, who often cannot find a drawing glove that suits their needs. It feels natural to swipe, and the wrist can still perform movements that are fluid and not tiring. Smudges will be just a distant memory.
THE MAIN FEATURES OF THE DRAWING GLOVE: COMFORT AND VERSATILITY
The doodroo drawing glove is made of soft highly elastic spandex fabric: this breathable material guarantees excellent comfort during work phases. The extra padding prevents smudges and fingerprints on the tablet.
The glove thus reduces the friction between the hand and the surface upon which you are drawing: dragging is eliminated in favour of smooth scrolling and swiping.
This accessory is also very ductile: in fact it is designed not only for right-handed but also for left-handed users, offering a single solution for both cases. After its use, you can safely wash it by hand.
WHO IS THE DRAWING GLOVE SUITABLE FOR: PERFECT FOR GRAPHICS PROFESSIONALS
The drawing glove is designed to suit anyone who works in the field of graphics. In general, it is perfect for anyone who draws a lot on paper or on tablets such as iPad, Xp-Pen, Wacom, Huion and more.
Artists, designers, stylists, engineers, architects, cartoonists and tattoo artists are among the main categories of professionals who will benefit from the potential of the glove. Drawings and sketches will not be hindered by the movement of the hand, which will remain perfectly clean.
THE STRENGTHS OF THE ARTIST'S GLOVE:
Size M with 8.5 cm wrist, length 20,5 cm, little finger 6 cm
For right and left-handed users
Made of soft, flexible and breathable spandex
Extra padding to prevent fingerprints and smudges
Dragging eliminated, ensuring smooth hand gliding across the surface
Washable by hand
For those who work on paper or graphics tablets
Write and draw on your iPad with maximum smoothness - our capacitive pen is for you. If you want a secure and comfortable grip for your Apple Pencil, take a look at the doodroo silicone grip.